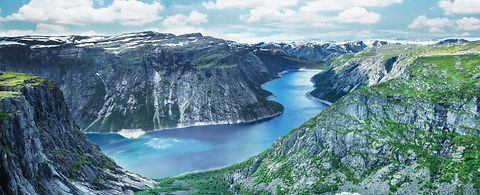 11/09 2023: Latin American Hydropower & Systems Meetings 2023 Congress
We are pleased to announce that ANDRITZ will be a key participant in the plenary sessions at the upcoming Latin American Hydropower & Systems Meetings 2023 Congress. This event will feature the stellar participation of three of our collaborators as distinguished speakers.
On September 14th, get ready to immerse yourselves in a day filled with innovation and knowledge. Our experts will share their insights and perspectives on cutting-edge topics that are shaping the future of hydroelectric energy.
These will be conferences brimming with exciting ideas and inspiring approaches! 
Save the date: September 14th, 2023, Morelia, Michoacán.
-------
07/09 2023: Exciting News about the El General hydropower project in Costa Rica!
We are pleased to have achieved the successful delivery of spare parts, two upper turbine covers for Units I and II, along with two lower cover pieces.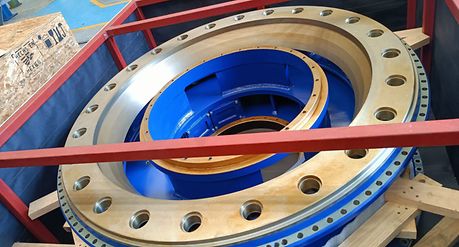 The El General Hydropower Plant is located about 50 km from San José and 102 km from Puerto Limón on the Atlantic coast of Costa Rica. It features two vertical-axis turbines with a combined total capacity of 40 MW, translating to an average annual net generation of approximately 198,380 MWh!
ANDRITZ Hydro Mexico achieved a fast and successful delivery, successfully meeting the technical and operational requirements set by our customer.
At ANDRITZ, we take pride in being involved in initiatives that are shaping Costa Rica's energy future. Hydropower drives a successful transition towards cleaner and more sustainable sources.
We remain committed to excellence and innovation in every project we undertake!
-------
12/07 2023: Mexico, Modernization of HPP Humaya completed
We are delighted to announce the successful completion of the modernization work on the second generator unit of the Humaya hydropower plant. Located on the Humaya River, the hydroelectric generating station has an installed capacity of 90 MW.
The contract for this rehabilitation is part of one of the largest rehabilitation contracts, not only of the customer CFE (Comision Federal de Electricidad) and ANDRITZ, but in the global hydropower market.

The installation of a new magnetic core and winding as well as the rehabilitation of the insulation on the rotor poles led to the complete transformation of the stator and rotor. The modernization work has increased the capacity of the Humaya hydropower plant by more than 20%, raising the output of the plant's two generators from 46 to 55.6 MVA with an efficiency of 98.2 This successful upgrade is a significant milestone for the customer CFE (Comisión Federal de Electricidad) and for our commitment to constantly improve our customers power generation capabilities.

This project is the culmination of an excellent collaboration between ANDRITZ Hydro Brasil, responsible for design, manufacturing, and supervision, and ANDRITZ Hydro Mexico, in charge of site coordination, assembly and testing of the components. Their excellent cooperation and profound experience were fundamental to the success of this project. Improvements of the power plant will enable electricity generation to be more reliable and efficient, benefiting the local community and our customers. We are pleased to support our customer in modernizing their hydropower fleet and to further drive innovation and development in the energy sector.

We congratulate everyone involved in this success and achievement and thank them for their dedication and effort.
-------
04/07 2023: Congratulations Hugo Loera! - Level II Thermography certification under ISO 18436
Our colleague Hugo Loera recently obtained the Level II Thermography certification under ISO 18436, after participating in an intensive training that took place in Guadalajara from 23 to 27 May.
Thanks to this certification, we will be able to carry out more sophisticated thermal inspections and accurately monitor temperature changes in various situations, This will ensure that our inspections are performed to the highest standards of quality and accuracy. This achievement of Hugo not only benefits his personal growth, but also drives our team and keeps our services at the forefront of the industry. 
Congratulations again to Hugo for this outstanding certification. We look forward to seeing him continue to apply his knowledge and skills to deliver exceptional results to our customers.
-------
29/06 2023: Yellow Day in ANDRITZ Morelia
At ANDRITZ Morelia, we join in the celebration of Yellow Day, a day filled with color, positivity, and optimism. During this special occasion, we take the time to socialize and resonate together..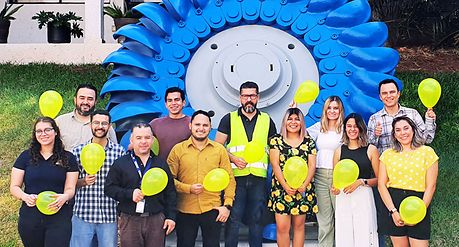 During this day, we share moments, ideas, and strengthen our work relationships. It is a time to connect, generate synergies, and create an inspiring work environment.
We are proud of the participation and commitment of our team at ANDRITZ Morelia, which made this Yellow Day an unforgettable experience. Together, we proved that collaboration and positivity are the foundation of our success.
Let us continue to cultivate this positive and optimistic energy. The synergy of our team is the key to achieving great accomplishments!
-------
 
28/06/2023: Modernization of the control systems at HPP Las Vacas Guatemala
We are pleased to announce the successful modernization of the control systems at the hydropower plant Las Vacas in Guatemala.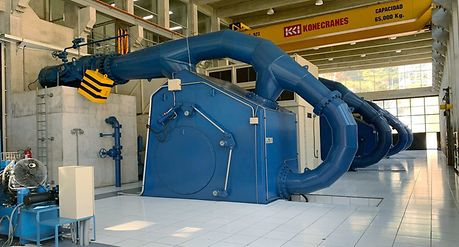 Las Vacas is located on the Las Vacas River near the village of San Antonio Las Flores in the municipality Chinautla. With a total installed capacity of 45 MW, Las Vacas generates an average of 120 GWh of electricity per year, covering the peak demand of the local population.
We at ANDRITZ have worked intensively to optimize the energy efficiency of the plant using state-of-the-art solutions. We thank the entire team involved in this project and our valued customers for their trust in our services - we are proud to contribute to the sustainable development of the energy industry in Guatemala!
-------
26/04 2023: Los Esclavos, Guatemala – Signing of Compact contract 
December 2022, CONSTRUCTORA KADE S.A. a civil works company in Guatemala, awarded a contract to ANDRITZ Mexico for the supply of two new generating units for the hydropower plant Los Esclavos in Guatemala.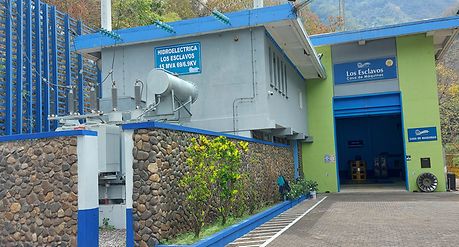 28/03 2023: Women at ANDRITZ Morelia - 8th March, 2023
We add, we contribute and, together we reach the goal, every day we are more, sharing strength, talent, and motivation, because we have shown that teamwork drives us to show our strengths as people, breaking stereotypes.
Let's continue in this way so that future generations can choose to follow their dreams and together continue to be a prosperous and successful company.
-------
23/03 2023: Visit to ANDRITZ facilities in Morelia, Mexico
We thank Mr. Antoine Darde from our representative of Guatemala, Mr. Nelson Pedraza and Ing. Josué Garcia representatives of the National Electrification Institute (INDE) of the Aguacapa Hydroelectric Power Plant, for his visit to the ANDRITZ Mexico facilities on February 21 – 23.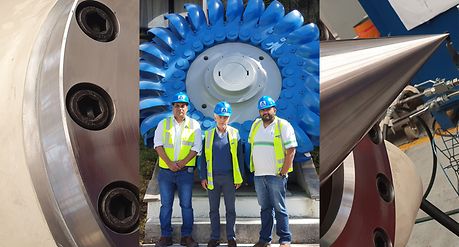 On the occasion of this visit hydraulic wave tests were carried out where the hermeticity of the oil chambers inside the injector was verified, operating tests in which the opening and closing of the needle was verified and subsequently hydrostatic tests verifying the metal-metal seal between the needle and nozzle as well as the injector body. 
The client expressed his conformity for the quality of the equipment and customer service that always characterizes ANDRITZ.
-------
02/02 2023: We celebrated the 40th anniversary of ANDRITZ Mexico 
ANDRITZ has inspired cutting-edge engineering with innovative and extraordinary projects that have made the dreams of thousands of employees around the world come true and have generated a positive impact on the environment, so we are proud that ANDRITZ Mexico is part of one of the leading countries in the market for integrated solutions, products and services for hydroelectric plants in Mexico, Central America and the Caribbean for 40 years.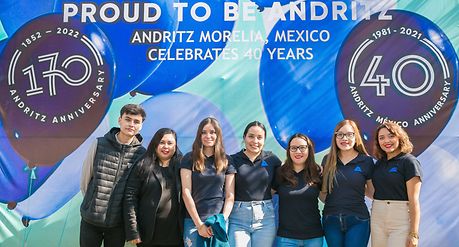 For this reason, in December 2022, we had an event at our headquarters in Morelia, Michoacán, called "Open Doors Day", where we commemorated 170 years of the group and 40 years since it was founded in Mexico, so that more than 500 people participated, all employees, their families and friends, gathered under the motto #ProudToBeBeANDRITZ enjoying fun activities, guided tours through the workshops, music, food and an exciting program for young people.
We thank the seniority of those employees who have traveled along with us, a path full of great projects and challenges, giving them recognition for their invaluable participation in these years of work and sense of belonging that they have developed in the new generations.
We celebrate how far we have come since the beginning and how proud we are to be part of this great history.
-------
28/11 2022: Reforestation ANDRITZ Mexico
Today in our planet, we are losing large forests year after year because of deforestation.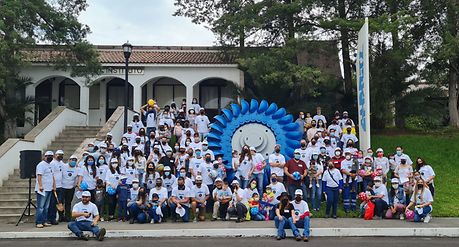 Our forests play an important role in ecosystems such as providing habitat for various species or mitigating the effects of global warming. In this context, the imminent need for reforestation of the territory arises to stop the deterioration that our planet is facing. 
At ANDRITZ Mexico, we are aware of this and as part of our commitment to the environment, we recently carried out the reforestation event "Leaving a footprint" where we planted more than 100 trees of various species in Morelia. At the same time, we took the opportunity to invite our employees and their families to have a space to come together and for recreation, thus encouraging the participation of all and putting into practice one of our core behaviors - shared commitment. 
We thank all participants and invite them to continue joining these social responsibility events of ANDRITZ.
-------
December 2021: Karapiro, New Zealand – FAT of G2 successfully conducted
Manufacture of mechanical (distributor) components for three Kaplan turbines and workshop tests were now successfully conducted in the ANDRITZ workshop in Morelia, Mexico. 
In January 2019, ANDRITZ Hydro signed a contract for the major refurbishment of the Karapiro hydropower station in New Zealand. The power station, which is owned by Mercury, is the last on the Waikato River, near Cambridge in the North Island. 
The scope of supply for ANDRITZ Hydro Mexico is the manufacturing of three inner and outer head covers; three bottom rings; three regulating rings, all including workshop assemblies. 
In September 2021, the final acceptance test (FAT) for the first unit (G2), was successfully carried out. However, due to the pandemic all tests were virtually witnessed by the colleagues of ANDRITZ Hydro in Linz and the end customer Mercury.
During the opening and closing of the distributor, no inconvenience occurred, the results were successful and to the satisfaction of the customer. Subsequently, the components were made ready for transport to the site.
The entire installation is scheduled to be completed and commissioned by April 2024.
Technical data:
Total output: 112.5 MW
Scope: 3 x 37.5 MW
Speed: 166 rpm
Runner diameter: 4,346 mm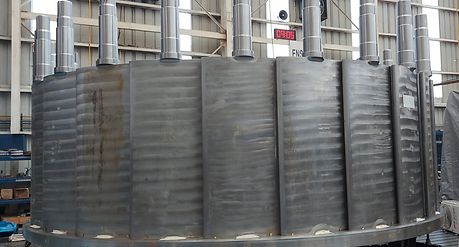 -------
December 2021: ANDRITZ to supply electro-mechanical equipment for nine hydropower stations in Mexico
International technology group ANDRITZ has been selected by Comisión Federal de Electricidad, the national utility of Mexico, to modernize and upgrade nine hydropower stations.