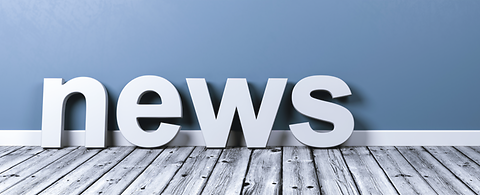 Local news South and Central America
12/5 2022: "Colombian-Austrian Hydroenergetic Symposium" in Bogotá, Colombia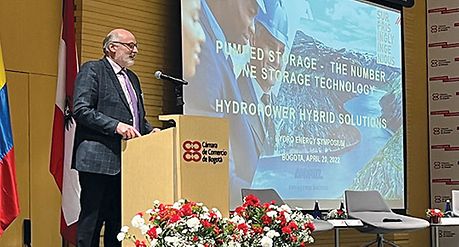 The Cámara de Comercio de Bogotá, in alliance with ADVANTAGE AUSTRIA Colombia have developed the "Colombian-Austrian Hydroenergetic Symposium" to meet the rising export and invest activities of Austrian companies in Colombia.
On April 20th, about 100 companies came together to learn about implementing sustainable economic models in energy and mobility based on science, technology, and innovation through this event. They learned how Austria had established itself as a leading country in the fight against climate change.
ANDRITZ is proud to have participated with a presentation on Pumped Storage Technology. Beat Ritschard, as Technical Advisor of ANDRITZ Hydro Colombia, made a presentation called "Pumped Storage - The number one storage technology - Hybrid Hydropower Solutions" and gave an overview of the latest pumped storage technology and its importance for the future energy transition. Likewise, this topic was added to the challenges of Colombia and its existing hydroelectric plants in the presentation made, in the final Discussion Panel, by Carlos Sgro, current Director of Andritz Hydro Colombia. Both topics received a lot of attention and acceptance from the authorities and the attending public.
-------
January 2022: ANDRITZ participated to the inauguration ceremony of the 154 kV electrical substation Pueblo Seco, Chile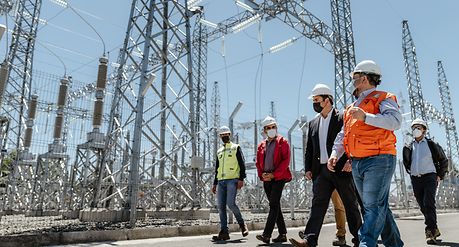 On November 25, 2021 ANDRITZ participated to the inauguration ceremony of the 154 kV electrical substation Pueblo Seco in Chile. ANDRITZ Italy together with ANDRITZ Chile carried out the engineering work and supplied the equipment, supervision and commissioning of the complete electrical power system, control & protection, automation and SCADA system. The substation includes also a 20 MVA 154/23 kV step-up transformer and it is fully operated by a remote supervision and control system. 
The Pueblo Seco substation is part of the energy transformation plan that is ongoing in the country and it is part of the projects to reinforce the Chilean transmission grid. It will also contribute to the local distribution system as well as the future interconnection of other medium voltage lines. The substation was successfully commissioned in September this year with the interconnection of the 154kV Charrua-Monterrico line. 
ANDRITZ takes immense pride in being the selected as a reliable partner for the complete electrical power system and automation works of this relevant project with our long-standing experience around the world in high-voltage substations.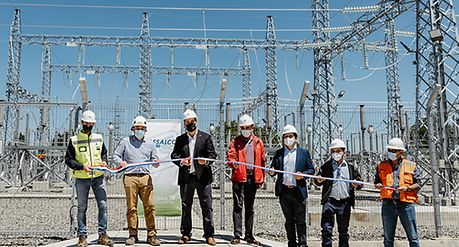 -------
June 2021: HPP Yacyretá, Brazil – Contract for 18 new excitation systems with HIPASE technology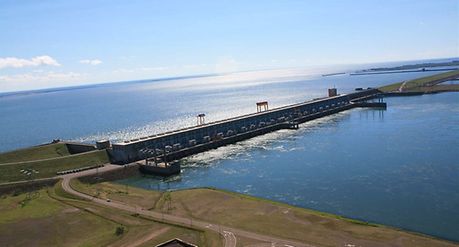 ANDRITZ Hydro Brazil entered into a partnership with Entidad Binacional Yacyreta (EBY) to supply 18 new excitation systems with HIPASE-E technology, a dedicated automation solution from ANDRITZ, for the Yacyretá Hydroelectric Plant, located on the Paraná River, between Argentina and Paraguay.
The Yacyreta hydropower plant belongs to Entidad Binacional Yacyretá and has been in commercial operation since 1994. Nowadays, it has an installed capacity of 3,200 MW MW and is responsible to supply electricity needs of 50% residences in Argentina, not to mention industries.
The qualifying process in the binational bid was challenging and required a lot of preparation from the entire team in terms of compliance, corporate, as well as technical and economic aspects. ANDRITZ used its market expertise and submitted a customized offer. We were finally chosen to supply the complete modernization of the excitation systems (cubicles, transformers, set of auxiliary part and component) consisting of basic and detailed design, manufacturing/assembly, factory acceptance tests, transport, site installation and commissioning.
This is a very important project for ANDRITZ that not only highlights ANDRITZ competence and expertise in the automation market but also marks the beginning of a long term partnership with Entidad Binacional Yacyreta.
Technical Details:
Total output: 3,200 MW
Head: 21.3 m
Voltage: 13.2 kV