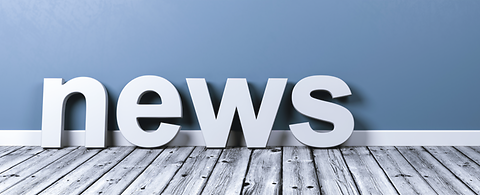 07/12/2023: Chile, Energy Expo 2023 review 
Now that the Energy Expo 2023 has concluded, we want to take a moment to sincerely thank each and every one of you who visited us at the Club Hípico, Santiago. It was an honor to share our innovations and solutions in the field of hydroelectric power and to connect with so many industry professionals and enthusiasts.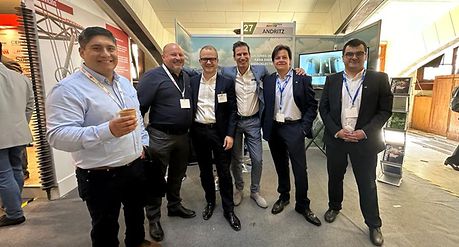 We are overwhelmed by the positive response to our presentations on "from water-to-wire" solutions, sustainability, cybersecurity, and more. Your interest and enthusiasm inspire us to keep moving forward and remind us of the importance of the work we do at ANDRITZ.

We would also like to express our gratitude to the organizing team of the Energy Expo 2023 for their dedication and effort in making this event a great success. As we prepare for upcoming projects and challenges, we take with us the valuable conversations and learnings from these days. 

We look forward to continuing to collaborate and build a brighter, more sustainable energy future together. Until next time, thank you again for being part of this experience with ANDRITZ! 
-------
15/11/2023: Featured Talk: The Role of Artificial Intelligence in the Generation and the Maintenance of Hydropower Equipment 
ANDRITZ invites you to a thorough analysis of the influence and applications of Artificial Intelligence in the world of hydropower. Join us at Energy Expo this November 29th at Club Hípico, Santiago.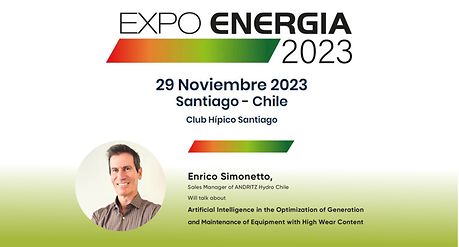 Key Aspects of Our Talk: 
📍 Location: Manquehue 2 
🕒 Talk Time: 3:20 PM 
🎙 Speaker: Enrico Simonetto, Sales Manager of ANDRITZ Hydro Chile
Dive with us into the technological revolution that is redefining the way we approach the maintenance and optimization of high-wear equipment. With the leadership and experience of Enrico Simonetto, we are confident that you will take away valuable insights and perspectives.
Don't miss the opportunity to be at the forefront of trends and technological advancements in the energy sector. Reserve your space and be part of this transformative talk!
-------
30/10/2023: Special Announcement: ANDRITZ at Energy Expo 2023
We are thrilled to announce that ANDRITZ will be present at Energy Expo 2023 on the upcoming 29th of November! We invite you to visit our booth, Booth 27, where you can learn more about our solutions and advancements in the field of hydropower generation.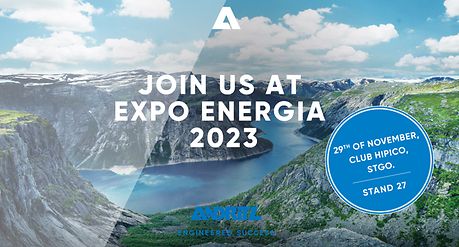 Our Vision: We firmly believe that hydropower is the most economical form of renewable energy. We work hand in hand with our clients to develop durable, environmentally friendly, and economically efficient hydropower generation solutions. Sustainability and conservative use of resources are our utmost priority, and we strive to maintain a perfect balance between the natural environment, humanity, and technology.
ANDRITZ Highlights:
• Over 125 years of experience in electrical equipment.
• Capability to handle projects of up to more than 800 MW.
• Market leaders in service and rehabilitation.
• Pioneers in solutions for small hydroelectric plants.
Don't miss this great opportunity to learn more about how ANDRITZ is making a difference in the world of renewable energy. We look forward to seeing you at Booth 27!
📍 Energy Expo 2023 📅 November 29 
-------
26/04 2023: Los Esclavos, Guatemala – Signing of Compact contract 
December 2022, CONSTRUCTORA KADE S.A. a civil works company in Guatemala, awarded a contract to ANDRITZ Mexico for the supply of two new generating units for the hydropower plant Los Esclavos in Guatemala.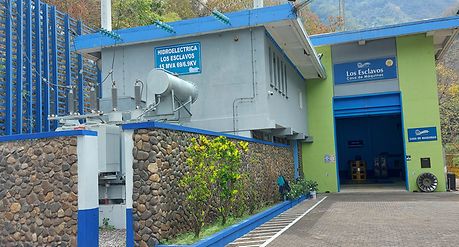 09/03 2022: Chile - Guindo Substation successfully energized
In December 2022 the energizing of the 220/66 kV substation Guindo in Chile has been successfully finalized.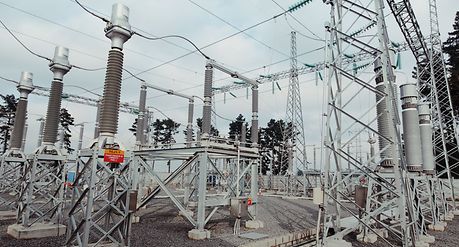 We are very proud to have successfully completed this great challenge lasting two years, as this represents a fundamental contribution to strengthen the electrical system in Chile, especially for the Bio Bio Region improving electrical networks, the quality and continuity of service and lastly the supply for the people in Chile. 
ANDRITZ' scope of contract includes a "full pack" for electrical engineering including manufacturing, workshop test, transport, erection and commissioning supervision of the high voltage equipment and monitoring panel as SCADA, control and protection, and telecommunication as well as some of auxiliary systems.
We thank our entire team and our customer for their efforts during these last two years to achieve this great milestone.
-------
27/10 2022: Expo Energía 2022
9th November 2022 – Club Hípico Santiago – Sector Salón Mármol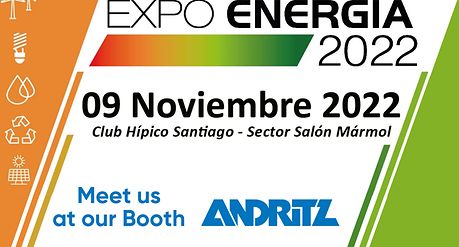 Expo Energía 2022 will bring together businessmen and executives from the mining, energy and industry sectors, giving ample opportunities to learn about and interact with the latest technological innovations and attend lectures on the topics that are setting trends in the energy world.
We will be there to present our entire product and services portfolio in energy and mining. In addition, we will have a presentation about Megatrends in hydropower, energy storage systems and electrical power systems. 
Don't miss the opportunity to talk with us, see our latest and cutting-edge technologies, and learn how we can help you grow your business! We are looking forward meeting you there!
Event facts:
    Expo Energía 2022
    When: 9th November, 2022
    Where: Club Hípico Santiago – Sector Salón Mármol, Booth No.: 4
    Organizer: Revista Electroindustria
ANDRITZ presentations:
"Megatrends in hydropower, energy storage systems and electrical power systems" by Diego Pigozzo, Marketing and Development Manager for Latin America.
-------
13/10 2022: Cerro del Aguila, Peru – Major milestone achieved – second unit completed
In the frame of the 10 years of "integrated Maintenance contract" of Cerro del Aguila HPP, the second milestone related with the completeness of the major rehabilitation of the second unit has been achieved.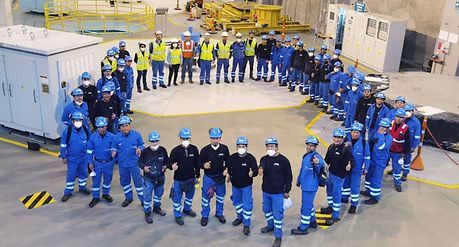 On Sept-17 2022 our team closed with full success the major maintenance of Unit 1.
-------
January 2022: ANDRITZ participated to the inauguration ceremony of the 154 kV electrical substation Pueblo Seco, Chile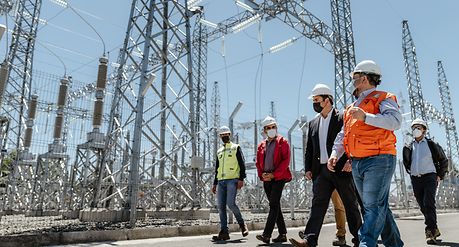 On November 25, 2021 ANDRITZ participated to the inauguration ceremony of the 154 kV electrical substation Pueblo Seco in Chile. ANDRITZ Italy together with ANDRITZ Chile carried out the engineering work and supplied the equipment, supervision and commissioning of the complete electrical power system, control & protection, automation and SCADA system. The substation includes also a 20 MVA 154/23 kV step-up transformer and it is fully operated by a remote supervision and control system. 
The Pueblo Seco substation is part of the energy transformation plan that is ongoing in the country and it is part of the projects to reinforce the Chilean transmission grid. It will also contribute to the local distribution system as well as the future interconnection of other medium voltage lines. The substation was successfully commissioned in September this year with the interconnection of the 154kV Charrua-Monterrico line. 
ANDRITZ takes immense pride in being the selected as a reliable partner for the complete electrical power system and automation works of this relevant project with our long-standing experience around the world in high-voltage substations.