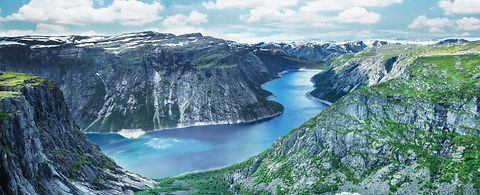 ANDRITZ Hydro in Chile, Santiago
ANDRITZ Hydro is one of the market leaders in supplying equipment and services for the hydro generation industry.
ANDRITZ has more than 180 years of experience in the market and has incorporated several traditional manufacturers from Europe and the Americas.
News October
Expo Energía 2022
9th November 2022 – Club Hípico Santiago – Sector Salón Mármol
With decades of business in Chile, ANDRITZ has established a local office in Santiago de Chile in 2004 and since then continuously improved its equipment sales, local project management capabilities, and customer service support in Chile and nearby countries.
ANDRITZ Chile has a team of more than 60 people both in the field and in offices, mainly for the hydroelectric industry.
We have a specialized coating, welding repair, and machining workshop in Colina, Santiago.

Products and Services of ANDRITZ Hydro in Chile
Complete electrical substations; 
Modernization and rehabilitation of hydroelectric power plants; 
Spare parts and technical assistance for all types and sizes of hydroelectric power plants; 
Repair and coating services for hydroelectric, mining, and other industries; 
Operation, maintenance (corrective and predictive), and monitoring of hydroelectric power plants; 
Automation, Control and Protection System SCADA; 
Centrifugal Pumps for the Pulp and Paper, Desalination, Mining, and Water Treatment
The company has also specialized in coating and repair services.
ANDRITZ Hydro at a glimpse
ANDRITZ Hydro is one of the globally leading suppliers of electromechanical equipment and services for hydropower plants. With over 180 years of experience and an installed fleet of more than 471 GW output, the business area provides complete solutions for hydropower plants of all sizes as well as services for plant diagnosis, refurbishment, modernization and upgrade of existing hydropower assets. Pumps for irrigation, water supply and flood control as well as turbo generators are also part of this business area's portfolio.
More than 180 years of turbine experience 
Over 31,900 turbines (more than 471,000 MW) installed
Complete range up to more than 800 MW
Over 125 years electrical equipment experience 
Leading in service and rehabilitation
More than 100 Compact hydro units per year 
Check out our HYDRO News App
ANDRITZ Chile Ltda., Depto. ANDRITZ HYDRO | Santiago de Chile