Olivone - Replacement of main components in a hydropower station in Switzerland
ANDRITZ HYDRO was recently awarded the contract for the complete replacement of the hydroelectrical production units of Olivone power station by Officine Idroelettriche di Blenio SA (OFIBLE).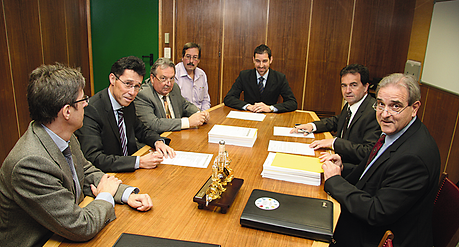 The contract comprises hydraulic model tests as well as the supply, installation supervision, and commissioning of the following equipment:
Two horizontal 4-jet double Pelton turbines
Two turbine governors
Four spherical valves including hydraulic control
Two oil pressure systems for the hydraulic control and the spherical valves
Two horizontal synchronous generators with cooling system
Four generator bearings with lifting device and oil cooling system
Two brushless excitation systems
Two voltage regulators
Two 12 kV bus ducts.
Blenio Kraftwerke AG uses the hydropower of the river Brenno and its tributaries. Their hydropower stations were constructed between 1956 and 1963 and include the power stations of Luzzone, Olivone and Biasca, the storage basins of Carassina, Luzzone and Malvaglia, as well as numerous forebays in the catchment area. Luzzone dam was increased by 17 m from 1995 to 1998, which increased the storage capacity from 87 to 107 million m3.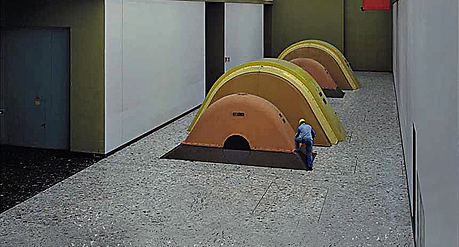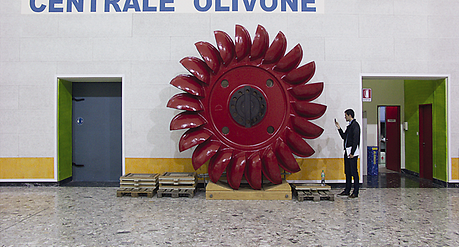 Over the course of the project , ANDRITZ HYDRO will replace the two existing horizontal 2-jet Pelton turbines at the Olivone hydropower station by two more powerful 4-jet double Pelton turbines optimized for the present hydraulic conditions. The new, low-loss generators are perfectly adapted to the higher turbine capacity and speed; the new machinery is designed for primary and secondary control.

By upgrading HPP Olivone, OFIBLE is making a contribution to covering the increasing demand for peak energy and operating reserve for compensating unpredictable wind and solar energy.

The dismantling of the existing units are scheduled for January 2016 (unit 1) and January 2017 (unit 2). After a conversion period of around one year, the replaced units are due to start commercial operation in February 2017 (unit 1) and February 2018 (unit 2).

TECHNICAL DATA
| | |
| --- | --- |
| Output: | 60.5 MW/67 MVA                |
| Voltage: | 12 kV |
| Head: | 582 m |
| Speed: | 428.6 rpm |
| Runner diameter: | 2,709 mm |