Cethana and Fisher - First major generator refurbishment project in Australia
In July 2013 ANDRITZ HYDRO signed a contract with Hydro Tasmania (Tasmania's premier electrical utility and one of the major hydropower utilities in Australia) for the supply of new generator stators and auxiliary equipment for the hydropower stations Cethana and Fisher.
HPP Cethana is an underground powerstation, located on the Forth River in Northern Tasmania, Australia.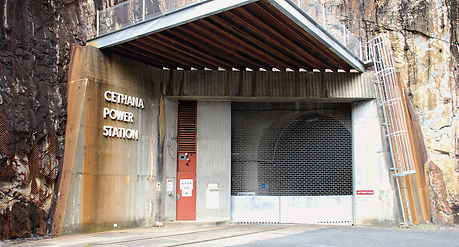 Together with HPP Fisher the two stations are part of the Mersey Forth Power Scheme in Northern Tasmania, though the latter runs as a surface power station on the Fisher River.

The two hydropower stations comprise of one 100 MVA synchronous generator, commissioned 1971 in HPP Cethana, and one 48 MVA synchronous generator in HPP Fisher, commissioned in 1973. Being more than 40 years old they are in need of rehabilitation, upgrade and modernization.

The refurbishment contract includes completely new stators for the units, new air baffles and stator sole plates interfacing with the existing generator.

A comprehensive design review of the complete generator will give a full analysis of the components that can be retained, based on their condition and suitability for their operational life span.

Some challenges of the project are the access and crane restrictions at HPP Cethana, which require a split stator design. The jointing of the three stator parts will be performed in situ on a specially designed stand-jacking system, located above the rotor. Once the winding connections are completed, the stator parts will be lowered by hydraulic jacks.

The delivery of the stator is scheduled for the end of 2014 in order to allow the site works to be started in the beginning of 2015. This project represents another important contract with Hydro Tasmania as ANDRITZ HYDRO is also currently executing various other contracts for modernization and replacement of Kaplan turbines and control systems in a number of their power stations.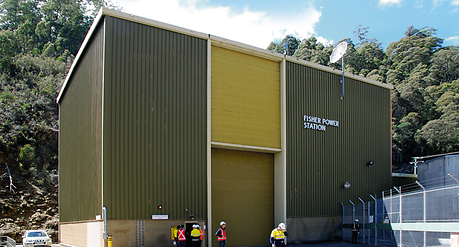 TECHNICAL DATA
| | |
| --- | --- |
| Cethana: |   |
| Output: | 1 x 113 MVA                 |
| Voltage: | 13.8 kV |
| Speed: | 200 rpm |
| Fisher: |   |
| Output: | 1 x 48 MVA |
| Voltage: | 11 kV |
| Speed: | 500 rpm |