Tatar - Unit 1 & 2 started their commercial operation in a Turkish hydropower plant
In February 2011 ANDRITZ HYDRO was awarded a contract by Darenhes Elektrik Üretimi A.S. for the execution of the Tatar dam and hydropower project.
HPP Tatar is located on the Peri Suyu, a tributary of the Euphrates River in eastern Anatolia, a Turkish region. It is a multipurpose project, designed to provide storage for irrigation and an annual power production of 368.74 GWh.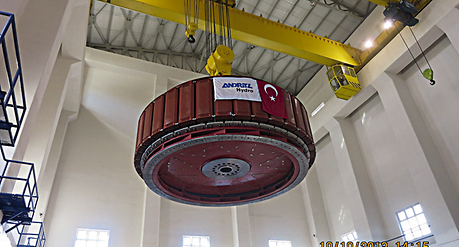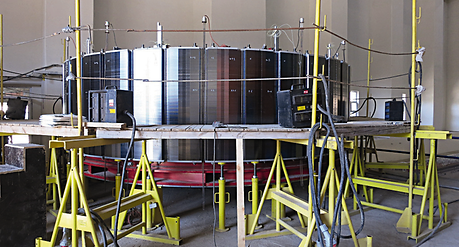 ANDRITZ HYDRO's scope of supply consisted of engineering and design works, manufacturing, transport, installation, commissioning and training on turbine, generator and electrical equipment as well as the purveyance of an automation and protection system. In addition a 161 kV switchyard and two feeder stations were part of the contract.

One of the challenges of this project was to achieve commercial operation of the first unit after 23 months followed by the second unit one month later.

The project was managed by a consortium of ANDRITZ HYDRO in Austria (Linz, Weiz and Vienna) and in Turkey. ANDRITZ HYDRO in Linz supplied hydraulic components, such as the turbine and hydraulic governor. Our location in Weiz provided the generator. The ANDRITZ HYDRO headquarter in Vienna took overall responsibility as consortium leader and was also responsible for the supply of the protection, automation and excitation system. ANDRITZ HYDRO Turkey was in charge of the delivery of the 161 kV switchyard and the supply of special components for the generator and turbine. Moreover, ANDRITZ HYDRO Turkey was responsible for the complete execution of the project on site.

The Ministry of Energy and Natural Resources, Enerji ve Tabii Kaynaklar Bakanligi, approved readiness for commercial operation of unit 2 in November 2013, and one month later for unit 1.

With this project ANDRITZ HYDRO emphasizes once more their competence on the Turkish market.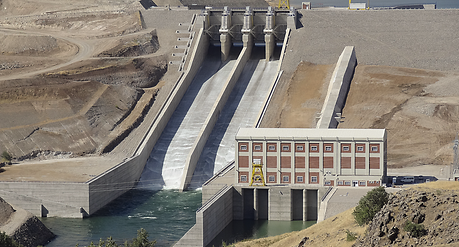 TECHNICAL DATA
| | |
| --- | --- |
| Output: | 2 x 65.59 MW/76.15 MVA            |
| Voltage: | 13.8 kV |
| Head (max.): | 64.50 m |
| Speed: | 166.7 rpm |
| Runner diameter: | 3,500 mm |