Austria - Wöllbach and Eisenhutgrabenbach
In December 2013 ANDRITZ HYDRO received orders from the private investors Kraftwerk WOELL GmbH for HPP Wöllbach and WKW EISENHUTGRABENBACH GmbH for HPP Eisenhutgrabenbach.
Both hydropower stations are located in the high-alpine area on the tributaries of the upper reaches of the Mur River in the province of Styria, Austria.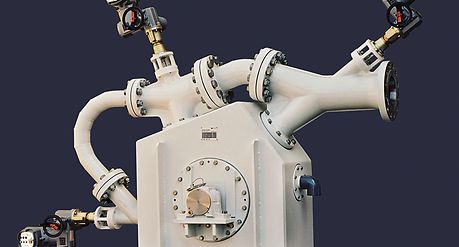 ANDRITZ HYDRO will supply a 3-nozzle horizontal Pelton turbine, synchronous generator (400 V), the penstock connecting pipe and an inlet valve as well as being responsible for the erection and commissioning for each hydropower station. After deduction of the ecological flow the turbines will only have approx. 5% of the rated unit flow in the winter. These low flows were the reason for selecting 3-nozzle arrangements for the turbines with an applied technology based upon model testing. The run-of-river power stations are equipped with intake rakes of COANDA type and penstocks made of ductile cast iron pipes.

TECHNICAL DATA
| | |
| --- | --- |
| Wöllbach: |   |
| Output: | 280 kW |
| Head: | 212 m |
| Speed: | 1,000 rpm |
| Runner diameter: | 590 mm |
| Eisenhutgrabenbach: |   |
| Output: | 322 kW |
| Head: | 243.2 m |
| Speed: | 1,000 rpm          |
| Runner diameter: | 640 mm |