Mexico - San Rafael
In September 2013, ANDRITZ HYDRO Spain received an order from Acciona Ingeniería S.A.U. to supply three hydraulic Kaplan turbines for the newly constructed San Rafael hydropower plant in Mexico.
HPP San Rafael will be located on the Santiago River, near the town of San Rafael in the Nayarit province of western Mexico.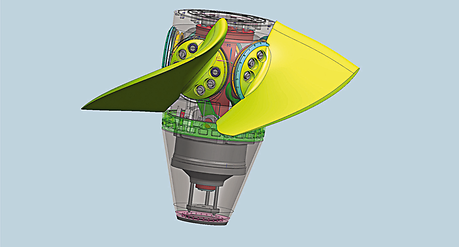 ANDRITZ HYDRO Spain is responsible for the supply of turbines, generators and associated equipment, including detailed engineering, procurement, manufacturing, transportation to site, erection and commissioning.

The manufacturing and preassembly of the main turbine components will be carried out at the ANDRITZ HYDRO workshop in Algete, Spain. An exception is the spiral case, which will be produced at the ANDRITZ HYDRO workshop in Morelia, Mexico. Indar, based in Guipúzcoa, Spain, is in charge of the generator supply. Currently, the manufacturing of the main components is in progress.

HPP San Rafael will be handed over to the customer in July 2015.

TECHNICAL DATA
| | |
| --- | --- |
| Output: | 3 x 8.54 MW |
| Head: | 15 m |
| Speed: | 180 rpm |
| Runner diameter: | 3,100 mm |