Taivalkoski - Contract for turbine upgrade near the Polar Circle in Finland
In March 2014, ANDRITZ HYDRO signed a contract with Kemijoki Oy for upgrading the turbines of the Taivalkoski hydropower plant in Finland.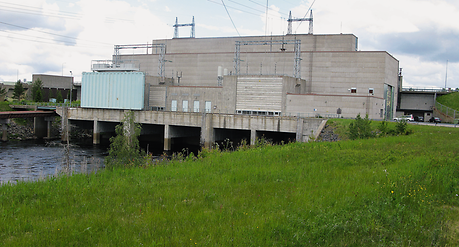 HPP Taivalkoski is situated only 80 km south of the Polar Circle and is part of the Kemijoki River cascade. Kemijoki Oy owns 20 hydropower plants, with a total capacity of 1,000 MW, of which 16 are either located close to or north of the Polar Circle.

In this region the shortest day has just one hour of daylight in December. The longest day is in June, when the sun is constantly over the horizon for 31 days. Over the whole year, the outside temperature varies from less than – 40°C to + 30°C and sees open lakes transformed with more than one meter of ice cover.

The hydropower plant consists of three Kaplan turbines, originally built in 1972 by Tampella (now part of ANDRITZ GROUP). ANDRITZ HYDRO will supply new four-bladed oil-free runners and service some of the existing components, like the existing guide wheel parts. After rehabilitation the new runners will significantly increase the output and efficiency of the turbines.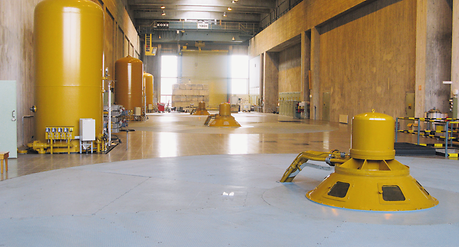 HPP Taivalkoski has an average annual energy production of 550 GWh. The turbines will have a maximum flow of 1,140 m³/s, since spring flood can exceed even 4,000 m³/s of water in the river due to snow melt. One additional reason for replacing the old oil-filled runners is environmental safety. In order to protect the brittle arctic environment from any possible oil leaks, Kemijoki has done a lot of upgrading of its projects since 1999.

Engineering is going well and model tests have been successfully performed in the modern ANDRITZ HYDRO hydraulic laboratory in Tampere, Finland. The first unit will be commissioned in 2015, followed by unit #2 in 2016 and unit #3 in 2017.

By upgrading the six largest hydropower plants of the Kemijoki River cascade, ANDRITZ HYDRO could contribute to an anticipated increase in annual energy production of 240 GWh and an increase in power output of 250 MW, an increase of more than 20% per hydropower plant.

TECHNICAL DATA
| | |
| --- | --- |
| Output: | 3 x 51 MW                          |
| Head: | 14.5 m |
| Speed: | 88.2 rpm |
| Runner diameter: | 6,756 mm |