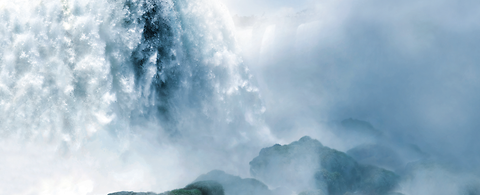 Mini Compact Hydro - France and Georgia
ANDRITZ HYDRO has continued its success with Mini Compact Hydro solutions.
 In the last few months we received new orders for Pelton, Francis and Kaplan turbines.
With a head ranging from 3 m to over 626 m and a power output from 144 kW to 2,770 kW, this selection of awarded projects represents the range of solutions offered by ANDRITZ HYDRO for any kind of small hydropower plant.

Depending on the project, ANDRITZ HYDRO can provide either the turbine and generator only or can deliver a turnkey package, including electrical and control equipment.

HPP Brienne and HPP Gignac consist of low head Kaplan turbines with a runner diameter of 1,200 mm but different arrangements: a slanted axis for HPP Brienne and vertical axis for HPP Gignac. The turbine and generator will be delivered within seven months.

As a result of the highly satisfactory technical and economic performance of the Akhmeta hydropower plant, the first ANDRITZ HYDRO project in Georgia, GeoEnergy LLC decided to assign ANDRITZ HYDRO its new project, the Stori hydropower plant, consisting of a turnkey package with a small Francis turbine.

While the configuration is the same, both horizontal Pelton turbines, for HPP Les Encombres and HPP La Revolleyre are quite different projects in terms of power output and the size of the installation. Both hydropower plants will be installed in the French Alps, close to Grenoble.

| | |
| --- | --- |
| Technical data |   |
| Brienne: |   |
| Output: | 2 x 144 kW                           |
| Head: | 3.4 m |
| Speed: | 274 rpm |
| Runner diameter: | 1,200 mm |
| Les Encombres: |   |
| Output: | 1 x 2,770 kW |
| Head: | 626 m |
| Speed: | 1,500 rpm |
| Runner diameter: | 660 mm |
| La Revolleyre: |   |
| Output: | 1 x 230 kW |
| Head: | 190 m |
| Speed: | 1,500 rpm |
| Runner diameter: | 360 mm |
| Gignac: |   |
| Output: | 1 x 320 kW |
| Head: | 6 m |
| Speed: | 363 rpm |
| Runner diameter: | 1,200 mm |
| Stori: |   |
| Output: | 1 x 1,880 kW |
| Head: | 40.7 m |
| Speed: | 600 rpm |
| Runner diameter: | 888 mm |