Inga 2 - An additional order for rehabilitation of unit #27 and #28 in the Democratic Republic of Congo
ANDRITZ HYDRO Austria was awarded with an additional rehabilitation contract for the units #27 and #28 at Inga 2, one of the largest hydropower plants in Africa, in the Democratic Republic of Congo (DRC).
The contract is financed by the local Kamoto Copper Company (KCC), which will operate the turbine units after its rehabilitation.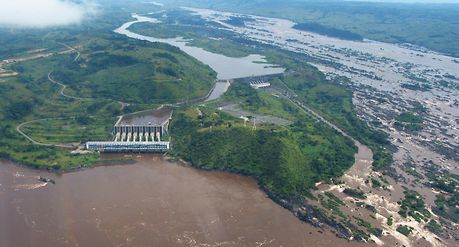 HPP Inga 2 is situated close to the mouth of the Congo River, which flows into the Atlantic Ocean, approximately 300 km downstream of the capital city Kinshasa. With its eight 178 MW turbine units, HPP Inga 2 will be a significant part of the further planned extensions of Inga, up to a total maximum capacity of 40 GW. Therefore the presence of ANDRITZ HYDRO is not only important for this strategically crucial project, but also for the ambitious plans for further hydropower development in the country.
Under the terms of the agreement the scope of delivery covers the complete renewal of the intake trashracks and the rehabilitation of the four intake roller gates, including replacement of the hydraulic drive as well as the control system and the rehabilitation of the stoplogs for the intake and the draft tube. The two penstocks with a diameter of 8 m, will be non-destructively tested and corrosion protected. Due to movements between the dam and the upper fixed point of the penstock there are large deformations in the existing penstocks. It will be a special technical challenge to cut out a 1.5 m long section of each penstock and replace it with a stress-less new one.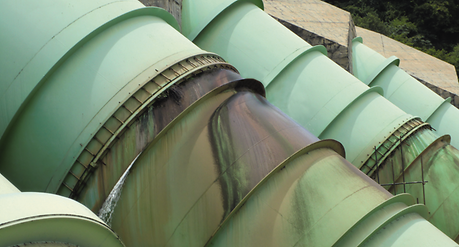 ANDRITZ HYDRO Switzerland is delivering the hydraulic and electronic parts for the governors for the two turbine units and will also replace the mechanical parts of the two auxiliaries.

TECHNICAL DATA
| | |
| --- | --- |
| Penstock: |   |
| Type: | exposed |
| Diameter: | 8,000 mm |
| Thickness: | 20 mm |
| Intake gates: |   |
| Type: | Roller Gate |
| Dimensions: | 3,700 mm x 7,500 mm                  |