China - Sanchahe
In February 2014, ANDRITZ HYDRO received a contract for the supply of three turbine-generator units for the Sanchahe hydropower plant.
The contract was awarded from Yunnan Baoshan Binlangjiang Hydro Power Development Co. Ltd.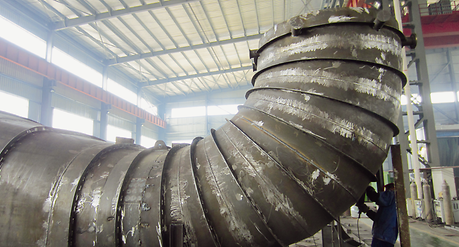 HPP Sanchahe is located near the city of Baoshan in the province of Yunnan, P.R. China. Our scope of supply includes design, manufacturing, transportation as well as site supervision and commissioning of the units.

The new contract is another example of the good cooperation between ANDRITZ HYDRO China and our customer, looking back on many years of cooperation on hydropower projects, for example the Sujiahekou hydropower project (3 x 105 MW).

Commercial operation of unit #1 at Sanchahe is scheduled to start in November 2015.

| | |
| --- | --- |
| Technical data |   |
| Output: | 3 x 24 MW                             |
| Voltage: | 10.5 kV |
| Head: | 148 m |
| Speed: | 500 rpm |
| Runner diameter: | 1,450 mm |