Brazil - Batalha
In Brazil, ANDRITZ HYDRO successfully put two units at HPP Batalha in commerical operation.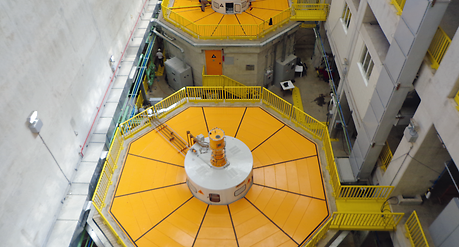 The contract for supply and installation at the HPP Batalha Complex (total output: 53.74 MW) was awarded to the consortium Consórcio Fornecedor Batalha in April 2009 by FURNAS – Centrais Eletricas S.A. The hydropower plant is located in the center of Brazil at the border between the two states of Minas Gerais and Goias.

ANDRITZ HYDRO Brazil has supplied  and installed two 26.87 MW vertical Kaplan turbines, two 29.17 MVA generators, governor and excitation system, gates and cranes for upstream, downstream and spillway structure, the main penstock (weight around 600 tons), the auxiliary penstock,  the complete EPS and PPS systems of the plant, automation, the 138 kV switchyard, transmission line (82 km / 138 kV) as well as erection and site installation supervision and commissioning of the related scope.

Furthermore, ANDRITZ HYDRO is responsible for project management and the consortium lead. HPP Batalha will supply electricity to more than 130,000 Brazilian citizens.

| | |
| --- | --- |
| Technical data |   |
| Output: | 26.87 MW / 29.17 MVA |
| Voltage: | 13.8 kV |
| Head: | 36.9 m |
| Speed: | 240 rpm |
| Runner diameter: | 3,400 mm |