EVENTS
Customer Day - Vietnam
For many years ANDRITZ HYDRO has been very successful in Vietnam's renewable energy business. In October 2014, ANDRITZ HYDRO organized a Customer Day Vietnam in the capital city Hanoi for the second time.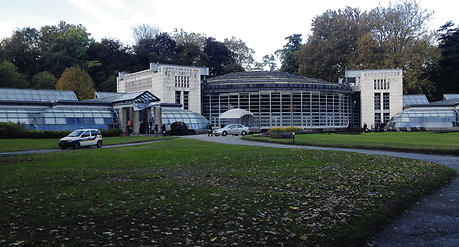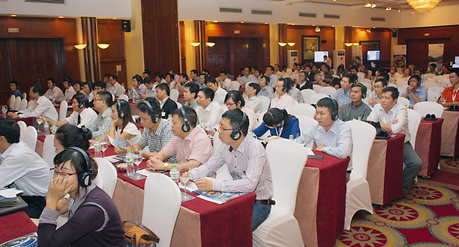 More than 100 representatives from the hydropower industry, banks, and financial institutions as well as consulting firms participated. The Customer Day was opened with a keynote speech from the Austrian Ambassador to Vietnam, H.E. Dr. Thomas Loidl. Dedicated paper presentations also underlined the wide range of the ANDRITZ HYDRO product and service portfolio.
Based on the very good experiences and feedback of the last two Customer Days in Vietnam, ANDRITZ HYDRO is eager to remain a leading supplier in Vietnam and the whole Indochina region.
Hydro 2014
The HYDRO 2014 took place in Cernobbio, Italy, from October 13 – 15.
ANDRITZ HYDRO emphasized its position as a leading global supplier of electromechanical systems and services for hydropower plants with several technical presentations and a well visited booth.
Vienna Hydro
In November 2014, the Austrian University of Technology organized the "International Seminar on Hydropower Plants" for the 18th time.
Under the general slogan of "Innovations and Development needs for sustainable Growth of Hydropower" ANDRITZ HYDRO participated with several technical presentations and a booth for the active exchange of experience and discussions between all participants.
REWA 2014
In September 2014, the Renewable Energy World Asia conference and exhibition took place in Kuala Lumpur, Malaysia and attracted more than 900 delegates and over 200 exhibitors.
ANDRITZ HYDRO participated with three technical paper presentations and an attractive booth.