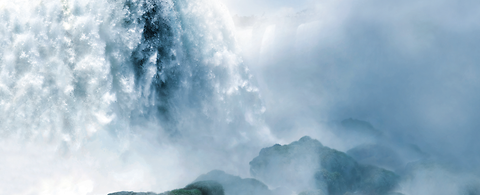 Latest News
Current topics on the hydropower market in Norway, India, Turkey, China, Laos and Vietnam
Norway
In accordance with a contract received from Salten Kraftsamband AS, ANDRITZ HYDRO will supply the electro-mechanical equipment for the Norwegian hydropower plants Storavatn (1x27 MW and 1x8 MW) and Smibelg (1x33 MW).
The scope of supply includes three turbines, generators, and auxiliary equipment.
India
ANDRITZ HYDRO will refurbish the electro-mechanical equipment of the Stage I power house at hydropower plant Sholayar for Tamil Nadu Generation and Distribution Corporation Ltd. (TANGEDCO).
The scope of supply includes all technical, civil, mechanical and electrical work required for the refurbishing of both units and increasing the installed capacity from 70 MW to
84 MW, resp. by 20%. The stipulated tight time schedule of only 42 months until completion, poses a considerable challenge.
Turkey
LIMAK Holding Inc. has contracted ANDRITZ HYDRO for the supply and installation of gates and penstocks for HPP Yusufeli, which is currently under construction.
The gates will have a total weight of 2,200 tons, with the total weight of the penstocks amounting to 3,800 tons.Once completed, the hydropower plant will have a total installed capacity of 540 MW.
China
For the hydropower plant Da A Guo on the HuQu River ANDRITZ HYDRO was awarded a contract by Yajiang JinTong Hydroelectric Development Co Ltd. for the supply, installation, and commissioning of two 130 MW Pelton units.
The first unit will be handed over to the customer for commercial operation in mid-2017.
Laos
ANDRITZ HYDRO has been contracted by Song Da Corporation to deliver the electro-mechanical equipment for hydropower plant Xekaman Sanxay.
The two 16 MW Bulb turbines are intended to optimize the water flow of the upstream hydropower plant Xekaman 1 and will generate more than 131 GWh of electrical energy a year.
Following projects Xekaman 3 (2007) and Xekaman 1 (2014), HPP Xekaman Sanxay is the third contract that the Song Da Corporation has awarded to ANDRITZ HYDRO
Vietnam
ANDRITZ HYDRO received a contract by VNECO Hoi Xuan Investment and Electricity Construction JSC for the supply, installation, and commissioning of the entire electro-mechanical and hydro-mechanical equipment for HPP Hoi Xuan.
The hydropower plant is situated 200?km north of the capital Hanoi. Scheduled for completion in 2017, three units will provide a total installed capacity of 102 MW. This project will also contribute significantly to the further development of the infrastructure and socio-economic conditions in the Thanh Hoa Province and will feed annually 389 GWh of electrical energy into the Vietnamese grid.