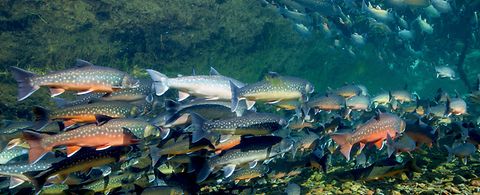 Carhuac, Peru
Minimizing environmental impact - Small & Mini Hydro
Carhuac is a 21 MW hydroelectric power plant in Peru using the waters of the River Santa Eulalia, one of the two main fresh water supply streams of the capital city Lima.
Located about 115 km east of Lima, the project is being developed by Andean Power SAC, a company associated with the Austrian development company Carbon Projektentwicklungs GmbH in partnership with Hidroelectrica Bolivana.
Andean Power SAC awarded an EPC-contract to GCZ Ingenieros SAC including a "from water-to-wire" package, which was subsequently awarded to ANDRITZ HYDRO France. The scope of supply from ANDRITZ HYDRO comprises turbines, generators, main inlet valves, hydraulic pressure units, cooling water system, MV switchgear, automation and SCADA systems, AC/DC auxiliary systems, and a diesel generator.
As a run-of-river plant, involving no dams or impounding of water, the Carhuac hydro­power station is designed for minimal environmental impact. Surrounding communities are also benefitting from the project implementation and its operation with job offers and local procurement, as well as the establishment of multiple social development programs.
Contract execution is proceeding according to schedule, with equipment expected to be delivered after 12 months. Commercial operation is anticipated to commence at the beginning of 2018.
The successful execution of this project establishes a path for closer cooperation on further projects with this customer. ANDRITZ HYDRO is looking forward to supporting further Austrian investment in Peru.
TECHNICAL DATA
| | | |
| --- | --- | --- |
| Total output: |  20 MW |   |
| Scope: |  10.5 MW | |
| Head: |  155.46 m | |
| Speed: |  600 rpm | |
| Runner diameter: |  1,070 mm | |
| | | |