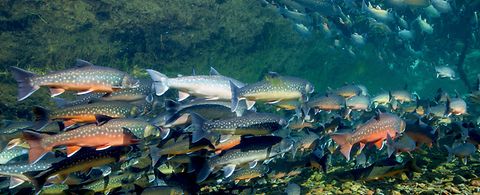 Innertkirchen 3, Switzerland
More power for Grimselstrom - Small & Mini Hydro
Since the end of 2016 a new hydropower plant has been producing a further 11.5 GWh of electrical energy per year for the Canton of Bern in Switzerland.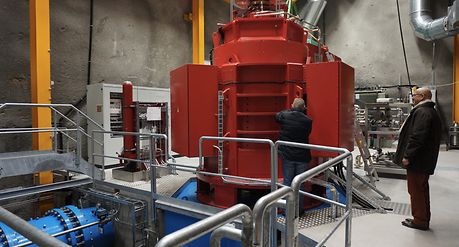 Kraftwerke Oberhasli AG (KWO) awarded an order to ANDRITZ HYDRO for the supply of electro-mechanical equipment for the hydropower plant Innertkirchen 3 in September 2014.
KWO was founded in 1925 in order to exploit the hydraulic potential in the Grimsel/Susten area for the production of electrical ­energy. With a total of nine power plants, eight storage lakes, and an installed turbine capacity of 1,368 MW, KWO produces about 2,350 GWh of renewable electrical energy annually.
HPP Innertkirchen 3 is operated as a run-of-river power station, with only a small pondage, but without reservoir management. The scope of supply comprised installation and commissioning of a vertical, six-jet 3.2 MW Pelton turbine, including governor, a 3.5 MVA generator, cooling water system, and main inlet valve (DN 1000, PN 16).
TECHNICAL DATA
| | | |
| --- | --- | --- |
| Total output: |  3.2 MW |   |
| Scope: |  3.2 MW | |
| Voltage: |  6.3 kV | |
| Head: |  131 m | |
| Speed: |  430 rpm | |
| Runner diameter: |  1,070 mm | |