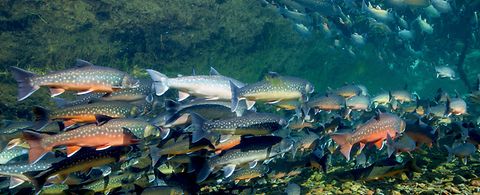 Providing about 8%
Sogamoso, Colombia - Site Report
In 2010, ANDRITZ HYDRO signed a contract with ISAGEN S.A. E.S.P. for the supply of the electro-mechanical equipment for a new hydropower plant on the Sogamoso River in the north-eastern part of Colombia.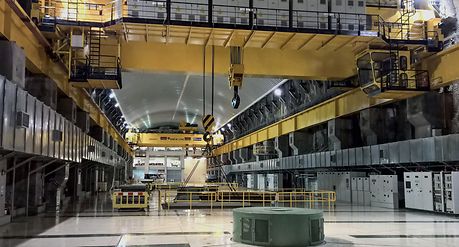 The contract with ANDRITZ HYDRO comprised the delivery of three Francis turbines with a capacity of 295 MW each including a fully homologous model test, as well as cylindrical gates, electronic and hydraulic turbine governors, and the mechanical balance of plant equipment for the turbine. Supervision of installation and commissioning complete the contractual terms. The contract was executed by a team of ANDRITZ HYDRO locations in Germany and Colombia.
The hydropower plant was built between the years 2009 and 2014 and has been in commercial operation since then. By the end of 2016 all three units had successfully completed the warranty period, thus leading up to the March 2017 signature of the Final Acceptance Certificate (FAC) for the delivery from ANDRITZ HYDRO. A cavitation inspection after 8,000 hours of operation was also satisfactorily completed on all three units.
A particular feature of these units is the use of a cylindrical gate with a diameter of 6,400 mm as a closing device between the guide vanes and stay vanes. Closing and opening of the gate is performed by six hydraulically-operated servomotors, which are kept synchronous without the use of mecha­nical linkages but by means of an ANDRITZ HYDRO proprietary control system.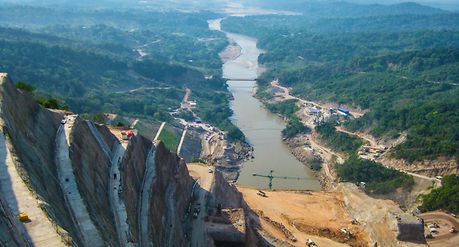 With 885 MW of nominal capacity and an annual average generation of 5,056 GWh per year, this is the fourth largest hydroelectric power plant in Colombia, providing the country with about 8% of the energy consumed by Colombians each year. The units of HPP Sogamoso, which are currently the largest in operation in Colombia, are operating stably and safely within an ample performance range, thus providing not only power generation but also contributing to grid stability and regulation.
By providing state-of-the-art products and services in close cooperation with the customers, the successful completion of this project again confirms the commitment of ANDRITZ HYDRO and strengthens the leading position of the company in the Colombian hydropower market.
TECHNICAL DATA
| | | |
| --- | --- | --- |
| Total output: |  885 MW |   |
| Scope: |  3 × 295 MW | |
| Head: |  155 m | |
| Speed: |  163.64 rpm | |
| Runner diameter: |  5,100 mm | |