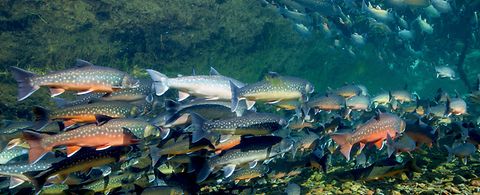 An Engineering Challenge
Tiloth, India - New Project
Towards the end of 2016, ANDRITZ HYDRO signed a contract with UJVN Limited for the rehabilitation of the Tiloth hydropower plant in Uttarakhand, India.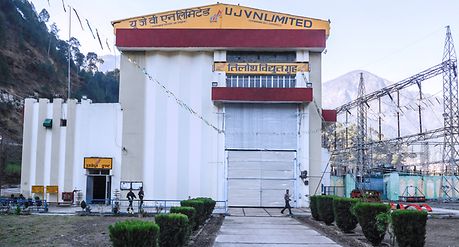 Located on the Bhagrathi River in the north of India, HPP Tiloth was originally commissioned in 1984. It consists of three generating units with a capacity of 30 MW each.
ANDRITZ HYDRO's contractual scope comprises the supply of three vertical Francis turbines, generator components, electronic governors, static excitation and protection systems, and a SCADA system. The contract also includes electrical and mechanical auxiliary systems, as well as the refurbishment of existing equipment, such as spherical valves, transformers, and switchyard equipment. Installation, testing and commissioning complete the terms of the contract.
A team from ANDRITZ HYDRO locations in Germany, Switzerland, and India are working in close cooperation to meet the challenges of the project. One of these challenges is the tight time frame for delivery of the first unit – within 22 months including reverse engineering. Furthermore, the Bhagrathi River is very silty. Suspended solids can cause serious damage, hence erosion-resistant underwater equipment is necessary. Methods to reduce the impact of silt particles on the equipment include adding a further sedimentation chamber and adaptation of the steel of the runner blades. To design such advanced equipment poses an interesting challenge for the engineers.
The completion of the project and hand over to the customer is scheduled for the second half of 2021.
ANDRITZ HYDRO has already executed rehabilitation work at HPP Pathri (3 × 6.8 MW) in 2010–2014 to the full satisfaction of the same customer.
With successful execution of this project, ANDRITZ HYDRO will further reinforce its position as a technology leader and reliable partner in developing hydropower in India.
TECHNICAL DATA
| | | |
| --- | --- | --- |
| Total output: |   90 MW |   |
| Scope: |   3 × 30 MW | |
| Voltage: |   11 kV | |
| Head: |   145 m | |
| Speed: |  428.6 rpm | |
| Runner diameter: |  1,620 mm | |