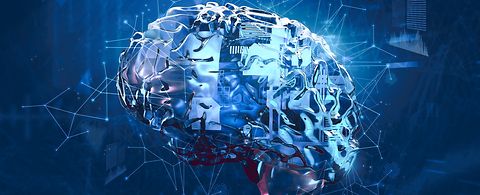 Building a Sustainable Livelihood
Turkey, Ilisu
One of the most impressive engineering projects in Turkey is the 1,224 MW Ilisu Dam on the Tigris River in South East Anatolia. In 2008, ANDRITZ Hydro received an order to design, engineer, manufacture, supply, install and commission the entire electro- and hydro-mechanical equipment for this major hydropower project.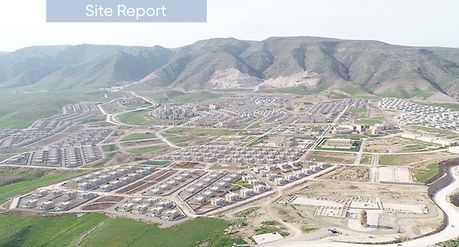 Starting in May 2008, the Turkish State Hydraulic Works, the Ministry of Energy and Natural Resources and others have expended a huge amount of energy and effort in supporting the project. Archeological and cultural works, resettlement, relocation of roads, environmental and social works are now close to completion. This will allow the Ilisu Dam to begin impounding water.
Turkey is remarkably rich in cultural heritage. Headline archeological and cultural conservation works have unearthed historical monuments and buildings at the ancient city of Hasankeyf that are being carried forward to future generations. Hasankeyf Ancient City is a centre of attraction for tourism. Under the Ilisu Dam and HEPP Project, following strengthening of the antique buildings they were transferred to the Cultural Peninsula in New Hasankeyf where restoration works are ongoing.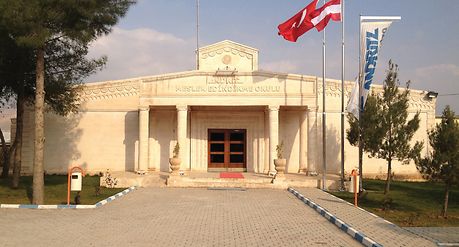 Resettlement of Hasankeyf residents has also been completed. All public institutions in the district including government offices, the Municipality Service Building, and District Police Headquarters have also been moved to their new locations. The Vocational School of Tourism started mobile teaching to develop cookery and tourism hotel management skills while three common schools are now teaching in their new location. The local library and mosque have started to serve the people as has the hospital. The Directorate of Museums has been moved and has started with a partial exhibition while 710 new houses have already been handed over to displaced citizens.
By 2011, New Ilisu Village houses had already been delivered to 48 owners. In addition, a village hall, primary school, mosque, health centre and 48 barns were also constructed. Similar construction measures for the resettlement of all the other villages that will be submerged under the new Ilisu Dam Lake have also been completed.
During execution of the project, ANDRITZ Hydro also addressed the economic concerns of local people by building a Vocational Education School in Mardin City. Austrian and Turkish teachers trained more than 150 people in vocational skills such as welding, mechanics and electricity. Designed to give local people with no college education the opportunity to gain occupational skills within just eight months, all of these trainees are now employed by local state and private organizations. Some preferred to work for ANDRITZ Hydro. By March 2015, the training centre, including all of its equipment, was handed over to the Governor of Mardin.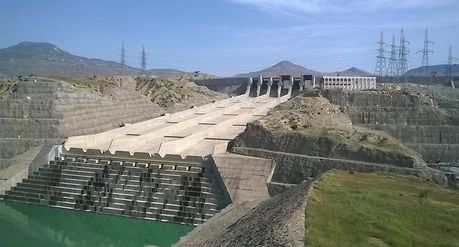 ANDRITZ Hydro provided the entire electro- and hydro-mechanical equipment for the Ilisu project as a "from water-to-wire" concept. All the turbines and generators, transformers and switchyard, the complete electrical and mechanical Balance of Plant equipment, as well as the penstock and gates for this project were manufactured in Europe and Turkey using cutting-edge ANDRITZ Hydro technology.
By June 2019, dry commissioning of all the hydro-mechanical and electro-mechanical equipment was completed. The hydro structures and related electro-mechanical equipment have been ready for impounding since December 2017. With the completion of final reservoir works, the impounding of water started in July 2019.
As a result, water will be available for wet commissioning by the beginning of 2020.
After the completion of the project, scheduled for the end of 2020, the six units with a capacity of 204 MW each will generate some 4.12 TWh energy annually. This impressive project will thus make a significant contribution to the stabilization and growth of the Turkish economy.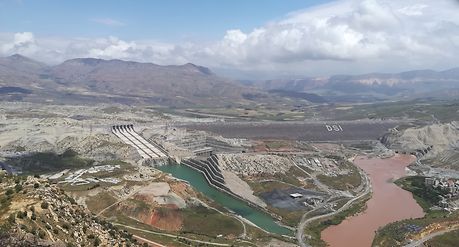 Technical Details
Ilisu
| | | |
| --- | --- | --- |
| Total output: | 1,224 MW |   |
| Scope: | 6 × 204 MW | |
| Head: | 110 m | |
| Runner diameter: | 4,200 mm | |