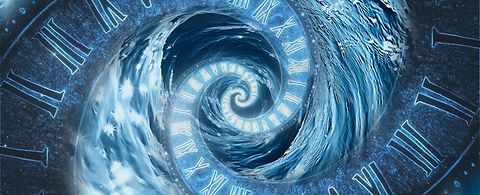 Excellence in generator rehabilitation
Sultartangi, Iceland
Landsvirkjun, the National Power Company of Iceland, has awarded a contract to ANDRITZ for the uprating of the second generator stator at Sultartangi power station.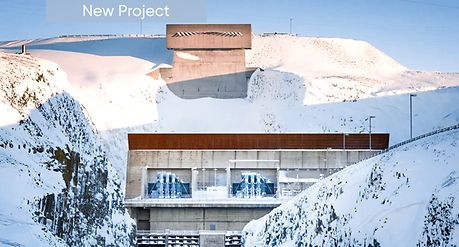 The April 2022 follow-up contract came after the successful commissioning of the first generator stator at the plant in September 2021.
The scope of works includes the uprating of the existing generator from 75 MVA to 80 MVA by changing the complete stator. All the design and engineering works will be performed at the ANDRITZ Generator Center of Competence in Weiz, Austria. Major core components, such as the stator core sheets and the stator winding will be produced in Weiz, while the stator frame will be manufactured at ANDRITZ KFT in Hungary.
After completion of the stacking and winding works in Weiz, the stator will be shipped to Iceland in four sections. The stator joints will be closed in the erection bay at the Sultartangi power station by ANDRITZ on-site specialists. The site works also include the complete dismantling, re-assembling and commissioning of the generating unit.
Founded in July 1965 by the state of Iceland and the city of Reykjavik, Landsvirkjun is the country's main producer of electricity. They operate 19 power stations in total, comprising 15 hydropower stations (40 units), three geothermal power stations (5 units) and two wind turbines. Total installed power capacity is 2,148 MW which generates about 14 TWh a year.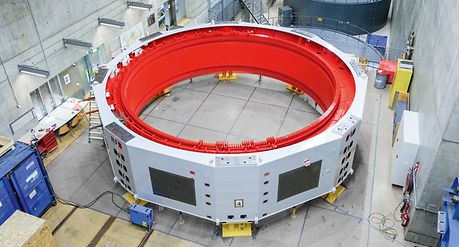 The Sultartangi Station, located 15 km northeast of the Búrfell Station, was built at the end of the last century and was put into commercial operation in 1999. It utilizes water from both the River Tungnaá and the River Thjórsá's as the two rivers are joined in the Sultartangalón Reservoir above the station.
At 6.1 km, the Sultartangi Dam is the longest in Iceland. In conjunction with the construction of the power station, the dam crest was also raised by 1 m, increasing the reservoir's surface area from 18 to 20 km2. A 3.4 km-long headrace tunnel moves water from the reservoir through Sandafell Mountain to a surge basin on its southwestern side. At the end of the surge basin is the station intake, where two penstocks lead to the powerhouse. A tailrace canal just over 7 km long runs from the powerhouse at the foot of Sandafell Mountain and follows Thjórsá River almost all the way to the Búrfell Station Reservoir dam where it enters the Thjórsá riverbed.
After successful delivery and project execution for the greenfield hydropower projects Kárahnjúkar and Búrfell Extension, the Sultartangi contract award continues our excellent customer relationship with Landsvirkjun, strengthening ANDRITZ' position on the service and rehabilitation market for future projects in Iceland and worldwide.
Technical Details
Sultartangi
Total output:

125 MW

Scope:

80 MVA

Head:

44 m

Voltage:

11 kV

Speed:

136.36 rpm

Av. annual energy
production:

   
 1,020 GWh