La Grande 3 & 4 - Canada
2015 Hydro-Quebec has awarded two contracts to ANDRITZ HYDRO for the mordernization works at the James Bay project in Canada.
Initiated by Hydro-Quebec and the Quebec government in the 1970s, and located between James Bay and Labrador on the La Grande River in Northwestern Quebec Canada, it is one of the largest hydroelectric systems in the world with a total capacity of more than 16,000 MW. Eight hydropower stations generate an average of 83 TWh a year, allowing pollution-free production of a significant portion of Quebec's electricity. After more than 30 years' of operation the need to exchange parts of the secondary systems has arisen.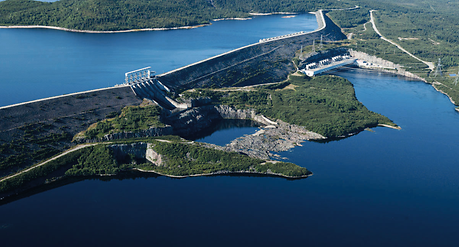 In December 2015, ANDRITZ HYDRO received a contract for design, manufacturing, supply and delivery of 12 static excitation systems with transformers for HPP La Grande-3. Each unit has an output of 200 MW. Each excitation system has the capacity to produce 2,199 A at 306 V and comprises a redundant thyristor bridge with forced cool­ing, the static excitation system will be the biggest ever delivered by ANDRITZ HYDRO. The exciter cubicle contains power circuits, the automatic voltage regulator and the complete sequencer, which is necessary to control the individual components. The system also comprises the newly developed HIPASE-E platform.

Hydro-Quebec is stringent regarding quality in many segments, like drawings, selection of the material, test procedures and homologation process. Given the size of each unit, minimum ventilation is required to properly cool the exciter and some modifications had to be made. The first system has already been delivered, the remaining 11 excitation systems will be delivered over a period of five years up to 2020.
Previously, another contract for the modernization of the 2,772 MW La Grande-4 hydropower station was awarded to ANDRITZ HYDRO in No­vem­ber 2015. The scope of supply comprises design, supply, and delivery of nine digital HIPASE-T turbine governors, including the process of homologation for the hardware and software for the new product. This order is the first turbine governor project for the new HIPASE-T platform. Closing of the project and commissioning is scheduled for 2019.
Both contracts strengthen ANDRITZ HYDRO's position in the Canadian market.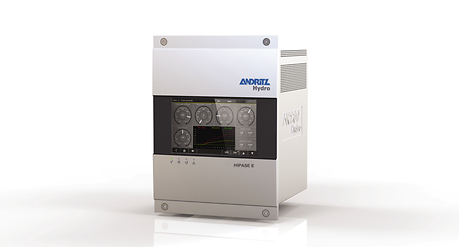 TECHNICAL DATA
| | |
| --- | --- |
| La Grande-3 |   |
| Output | 12×200 MW |
| Voltage | 13,8 kV |
| Frequency | 60 Hz |
| Head | 79.2 m |
| Speed | 112.5 rpm |
| Annual production | 12,484 GWh |
| La Grande-4 |   |
| Output | 9×308 MW |
| Voltage | 13.8 kV |
| Frequency | 60 Hz |
| Head | 116.7 m |
| Speed | 128.6 rpm |
| Av. annual production | 13,670 GWh |