Hunter Creek - Canada
Hunter Creek Hydro LP signed a contract with ANDRITZ HYDRO for the delivery of equipment for the Hunter Creek hydropower plant, located close to the town of Hope in British Columbia in June 2016.
ANDRITZ HYDRO's contractual scope includes design, manufactur­ing, installation and commissioning of one turbine inlet butterfly valve with external by-pass system and one six-jet vertical Pelton turbine. In addition, one vertical synchronous generator with self-lubricating water-cooled sleeve bearings, one high pressure unit for actuating the turbine nozzles/deflector servomotor, as well as a cooling system for the generator bearings, form part of the order.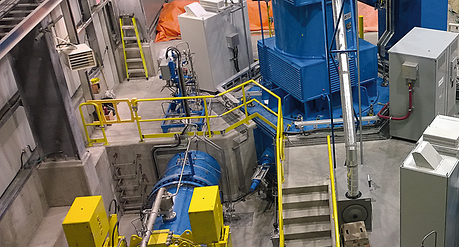 TECHNICAL DATA
| | |
| --- | --- |
| Output | 1×11.2 MW |
| Voltage | 13.8 kV |
| Head | 323.2 m |
| Speed | 720 rpm |
| Runner diameter | 980 mm |