Coca Codo Sinclair - Largest hydropower plant of Ecuador under construction
In June 2011 Harbin Electric Machinery Co.,Ltd. awarded a contract to ANDRITZ HYDRO for the supply of core components for HPP Coca Codo Sinclair (Ecuador), which is owned by Empresa Pública Estratégica Hidroeléctrica.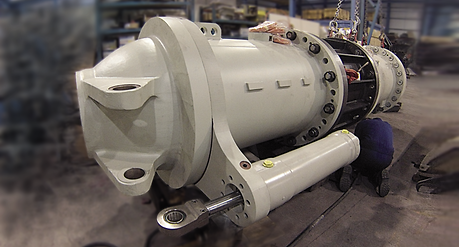 The hydropower plant is located at the Coca River drainage area between Chaco and Lumbaqui, about 130 km away from the capital, Quito.

Beneath the very interesting contractual setup (Hydroelectrica Coca Codo Sinclair EP as project owner, SinoHydro as EPC contractor, Harbin as Turbine supplier and ANDRITZ HYDRO as core component supplier) this is the first time that 50% of the total scope of the nozzles are to be manufactured out of Chengdu TianBao Heavy Industry Co.,Ltd.

ANDRITZ HYDRO's scope of supply includes engineering design and supply of 48 nozzles and eight Pelton runners plus one spare runner. To withstand the extremely severe water conditions and in order to extend the lifetime of nozzles and runners, these parts are being coated in the ANDRITZ HYDRO workshop in Kriens (Switzerland). By using a hard coating on runners and related components the damage being done as a result of abrasive erosion is significantly decreased.

With its 8 x 187.7 MW Coca Codo is the largest hydropower plant in Ecuador, supplying 35% of the country's total energy demand and saving approximately two billion liters of imported Diesel for thermal power plants per year.

Furthermore, this project is another great reference in ANDRITZ HYDRO's list of testimonials.

Technical data
| | |
| --- | --- |
| Output: | 8 x 187.7 MW |
| Head: | 604.1 m |
| Speed: | 300 rpm |
| Runner diameter: | 3,349 mm |