Strasbourg & Gerstheim - Twelve excitation systems under refurbishment in France
In December 2012, EDF awarded ANDRITZ HYDRO a contract for the refurbishment of 12 excitation systems at HPP's Strasbourg and Gerstheim.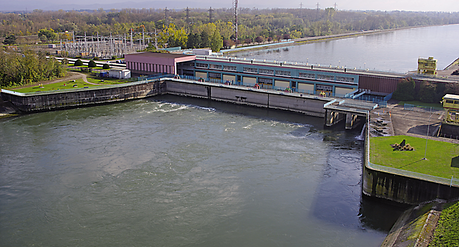 Following the complex project of La Coche in 2009, and Auzat-Soulcem in 2011, EDF selected ANDRITZ HYDRO for the renewal of very complex installations with medium and high excitation current output.

The HPP's Strasbourg and Gerstheim are located in Northeastern France in the Alsace department on the Rhine River, which flows beside the famous cultural city of Strasbourg, well known for its Christmas market and Cathedral. The river marks the border between France and Germany along 200 km. ANDRITZ HYDRO will carry out the complete rehabilitation of the excitation systems for Strasbourg and Gerstheim hydropower plants, which are scheduled from 2013 to 2019.

HPP Gerstheim, located 20 km south of Strasbourg, was first commissioned in 1967 and HPP Strasbourg followed in 1970. Both HPPs have the same configuration and are being remotely supervised by HPP Kembs, located near the city of Mulhouse.

The scope of works includes the whole engineering, manufacturing, delivery and commissioning of six THYNE 4 systems for Strasbourg as well as six THYNE 5 systems for Gerstheim, for 12 bulb groups with a power of 25 MVA each.

The project execution was launched at the beginning of 2013 and the engineering phase of the systems for HPP Strasbourg has been successfully completed. The first system is currently being manufactured and will be delivered by end of 2013. The first commissioning is scheduled for May 2014 and the last beginning of 2019.

This project is an important reference and a technical challenge for ANDRITZ HYDRO as it comes just prior to the upcoming RenouvEau great rehabilitation program by EDF. During this program, 400 units will be renovated at 200 HPP`s for the next 14 years.

Technical data
| | |
| --- | --- |
| Output: | 12 x 25 MVA           |
| Voltage: | 3.6 kV |
| Speed: | 100 rpm |