Brazil - Barra Bonita
In March 2013 ANDRITZ HYDRO Inepar received an order from AES Tietê, part of international group AES Corporation, to refurbish unit 1 of HPP Barra Bonita.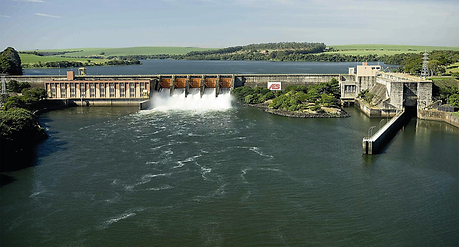 In the last few months ANDRITZ HYDRO Inepar has successfully finished the refurbishment of HPP Nova Avanhandava and HPP Limoeiro for AES Tietê. The Barra Bonita hydro-power plant is located on the Tietê River between the towns of Barra Bonita and Igaraçu do Tietê, 290 km from Sao Paulo city (Brazil). HPP Barra Bonita was built over 50 years ago and consists of four vertical Kaplan turbines with a combined output of 35 MW.

The scope includes amongst other items the refurbishmentof the turbine, supply of a new discharge ring, modernization of the generator by replacing the core and stator winding, renewal of the roller intake gates, supply of power cables and panels, new static excitation system and protection, installation and commissioning. Start-up is scheduled for September 2014.

| | |
| --- | --- |
| Technical data | |
| Output: | 140.76 MW                        |