Austria - Schwarzach, Wallnerau & St. Veit
In August 2012 ANDRITZ HYDRO received an order from VERBUND Hydro Power AG for the refurbishment of the electrical protection system for generators and transformers in HPP Schwarzach and the automatic voltage regulator (AVR) for the four generators in HPP Schwarzach and two generators in HPP Wallnerau.
This year VERBUND Hydro Power AG extended the contract with the refurbishment of the AVR and protection system for HPP St.Veit, which is the downstream plant of HPP Schwarzach.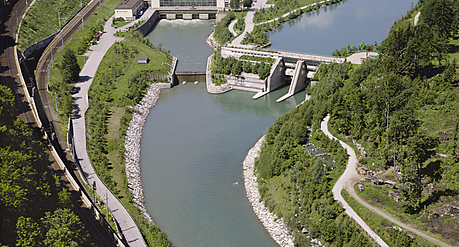 The aim is to replace the old secondary equipment by state of the art digital systems and keep the existing primary equipment. The main challenges for ANDRITZ HYDRO are the tight schedule from signing the contract until the erection and commissioning of the first units as well as the integration of the new systems into the existing equipment and the new control system. Due to the perfect cooperation between ANDRITZ HYDRO, VERBUND Hydro Power AG and third parties as well as the great performance of the workshops it was possible to cover all given dates without any delay.

In April 2013 the commissioning trial run of two generators in HPP Wallnerau and one generator in HPP Schwarzach was completed. The finalization of the project is planned for April 2015.

Technical data

| | |
| --- | --- |
| Schwarzach: |   |
| Output: | 4 x 30 MW |
| St. Veit: |   |
| Output: | 2 x 8.8 MW             |
| Wallnerau: |   |
| Output: | 2 x 7.2 M |