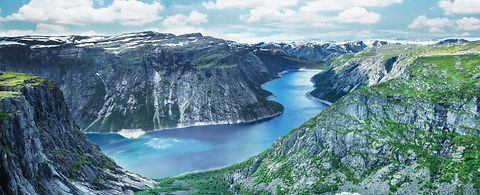 India - Sholayar
In July 2015, ANDRITZ HYDRO signed a contract for the renovation, moderni­za­tion, and upgrade of the Sholayar hydro­power plant, located on the Sholayar River in Tamil Nadu, India.
The project on behalf of Tamil Nadu State Generation & Distribution Corporation Ltd. (TANGEDCO) - an utility owned by the state government - currently comprises two power houses, Stage I (2 × 35 MW) and Stage II (1 × 25 MW).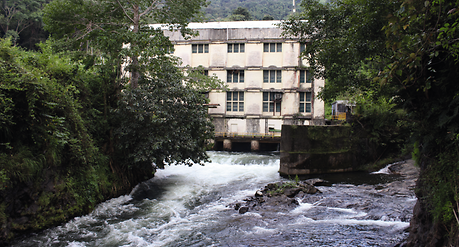 The equipment for the Stage I powerhouse was originally commissioned in 1971 and has been operating for more than 350,000 hours. ANDRITZ HYDRO will supply the electro-mechanical equipment for both units, including design, CFD analysis, engineering, manufacturing, delivery, erection, testing, and commissioning. Within the scope of supply new turbines, generators, runners, automation panels, and certain balance of plant equipment are included. After uprating, the plant capacity will be changed from 70 MW (2 × 35 MW) to 84 MW (2 × 42 MW) representing an overall out­put increase by 20%.

In the past, ANDRITZ HYDRO has renovated, uprated, and modernized sev-eral projects for this customer, namely HPP Shivasamudram and HPP Periyar. This is ANDRITZ HYDRO's third service and rehabilitation project in the state of Tamil Nadu.


The guaranteed technical parameters required by the customer are challenging for the cooperating teams from ANDRITZ HYDRO India, Austria, Switzerland, Ger­many and China.

Overall completion period of the project is only 42 months. Delivery of the first unit, including reverse engineering, is scheduled within 18 months of contract signing. With the successful exe­cution of this order, ANDRITZ HYDRO will further strengthen its position in the Indian hydropower market and retain its leading position in the state of Tamil Nadu.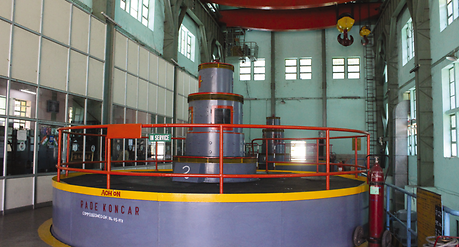 TECHNICAL DATA
Stage I:
 
Output
2 × 42 MW
2 × 56 MVA
Voltage
11 kV
Head
379 m
Speed
750 rpm
Runner diameter
1,675 mm