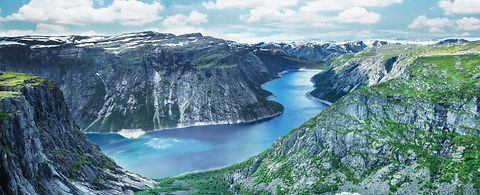 Switzerland, Rhone Oberwald
Utility company FMV SA based in Sion, Switzerland, awarded a contract to a consortium under the leadership of ANDRITZ HYDRO for the delivery of the complete electro-mechanical equipment for the new HPP Rhone Oberwald in December 2015.
The new run-of-river power station will be built in the region of Gletsch-Oberwald in the Swiss canton of Wallis.

 The water intake is located in the village Gletsch at an altitude of 1,750 m and has a design capacity of 5.7 m³/s. The main powerhouse is situated in a cavern with a return gallery into the river Rhone.

ANDRITZ HYDRO's scope of sup­ply includes two vertical, six-jet Pel­ton turbines, two spherical valves with a diameter of 700 mm and a pressure of 40 bar, the entire control and automation system, medium voltage switchgear, transformers, and the powerhouse crane.

With a total installed power output of 15 MW the new hydropower plant will produce about 41 GWh of energy per year. Start of commercial operations is planned for mid-2017.
  
TECHNICAL DATA   
| | |
| --- | --- |
| Output | 2 × 7.5 MW |
| Head | 287.5 m |
| Speed | 600 rpm |
| Runner diameter | 1,150 mm |
| Av. annual generation | 41 GWh |