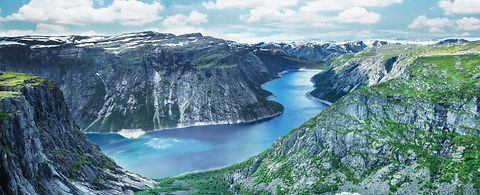 Turkey, Okkayasi
ANDRITZ HYDRO has received an order from Okkayası Elektrik Üretim ve İnşaat Anonim Şirketi for the supply of electro-mechanical equipment for the Okkayasi hydropower plant, located in Kahramanmaras Province of Turkey.
The contractual scope for ANDRITZ HYDRO comprises the delivery of two vertical, four-jet Pelton turbine units for the small hydropower plant, including design, manufacturing, supply, transportation, installation, and commissioning.

Turbines, generators, and related equipment will be supplied by ANDRITZ HYDRO France. The electrical power systems (EPS), the turbine housings and the distributors, as well as the installation of all electro-mechanical equipment will be the responsibility of ANDRITZ HYDRO Turkey.

Commercial operation of the plant is expected in the second quarter of 2016.
 The water intake is located in the village Gletsch at an altitude of 1,750 m and has a design capacity of 5.7 m³/s. The main powerhouse is situated in a cavern with a return gallery into the river Rhone.

ANDRITZ HYDRO's scope of sup­ply includes two vertical, six-jet Pel­ton turbines, two spherical valves with a diameter of 700 mm and a pressure of 40 bar, the entire control and automation system, medium voltage switchgear, transformers, and the powerhouse crane.

With a total installed power output of 15 MW the new hydropower plant will produce about 41 GWh of energy per year. Start of commercial operations is planned for mid-2017.
  
TECHNICAL DATA   
| | |
| --- | --- |
| Output | 2 × 11.7 MW |
| Head | 479.4 m |
| Speed | 750 rpm |
| Runner diameter | 1,150 mm |