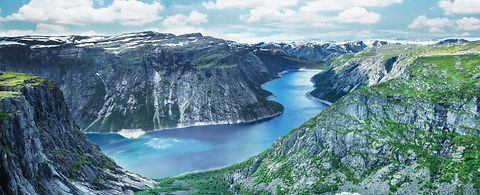 Costa Rica, Los Negros II
In 2015, ANDRITZ HYDRO won a contract for the supply of turbine equipment for the new Los Negros II hydropower plant, owned by ESPH (Empresa de Servicios Publicos de Heredia, S.A.).
After the successful realization of HPP Los Negros in 2004, also equipped by ANDRITZ HYDRO, and its reliable operation since then, the owner decided to build a second power plant in this region as part of a strategy to expand its energy sources.

HPP Los Negro II is situated near Cuatro Bocas in the province of Alajuela, in the north-central part of the country and near the border with Nicaragua. It uses the waters of the rivers Negros and Jalapiedras.

ANDRITZ HYDRO's scope of supply comprises the delivery of two horizontal Francis turbines, each with a capacity of 14.31 MW, including DN1800 butterfly valves, hydraulic power units, supervision of installation, as well as commissioning.

HPP Los Negros II is scheduled to be put into commercial operation in 2017.
TECHNICAL DATA   
| | |
| --- | --- |
| Output | 2 × 14.31 MW |
| Head | 125.85 m |
| Speed | 600 rpm |
| Runner diameter | 1,195 mm |