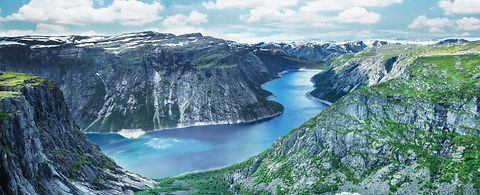 Austria, Kaunertal
In April 2012, ANDRITZ HYDRO received an order from Tiroler Wasserkraft AG (TIWAG) for the renewal of the existing penstock at the 395 MW Kaunertal hydropower plant, located in western Austria in the state of Tyrol.
The main installation works at the penstocks, including the filling test, were finished on time in May 2015.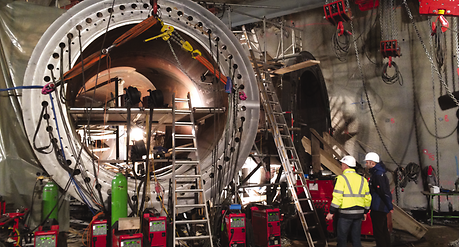 In total, about 9,100 tons of steel of different grades and thicknesses have been used and welded during this project. Connection work from the old to the new pressure shaft was carried out between March and April 2016, when the seal on the disc valve was also replaced.

At the beginning of 2016, the reservoir level was lowered for rehabilitation works on the intake structure. It is currently being refilled with melt- and rainwater and the hydropower plant will resume operations by June 2016.

At the end of 2015, ANDRITZ HYDRO completed rehabilitation of two out of five 100 MVA synchronous generators at HPP Kaunertal (see Hydro News 27).

After more than 50 years in operation, new stators, new pole windings, new shafts with in-depth assessment were delivered, as well as a refurbishment of the remaining rotor components was executed. The generator components were designed and manufactured by ANDRITZ HYDRO in Weiz, where also the over-speed tests were performed.
These two contracts confirm the confidence Tiroler Wasserkraft AG places in ANDRITZ HYDRO.
   
TECHNICAL DATA  
| | |
| --- | --- |
| Output | 395 MW |
| Head | 793 - 895 m |
| Speed | 500 rpm |
| Runner diameter | 2,858 mm |