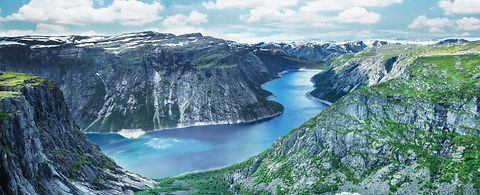 Kingdom of Thailand - A Bright Smile for Hydropower
With a well-developed infrastructure, a free-enterprise economy, reforms and generally pro-investment policies Thailand has historically had a strong economy.
The country has a technically feasible potential for hydro generation of about 13,500 GWh, thereof 40% are already developed. Thai­land's power generation mix is dominated by oil and natural gas, hydro has a share of only 5%.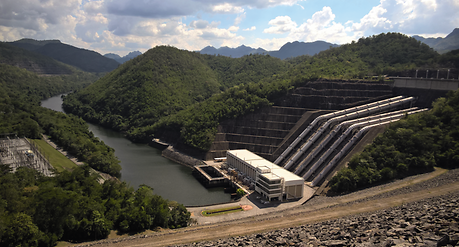 ANDRITZ HYDRO in Thailand
For more than 50 years, ANDRITZ HYDRO has been active in the Thai hydro­power market. As of today, ANDRITZ HYDRO has installed or rehabilitated more than 30 units with a total capacity of 1,400 MW, which repre­sents about 40% of the country's installed hydro capacity.
HPP Srinagarind: 
In 2015, ANDRITZ HYDRO received a contract for the renovation of units 1–3 with an output of 120 MW each. In total HPP Sri­nagarind comprises five generating units with a total capacity of 720 MW.
The scope of supply includes Fran­cis runners, generators, governors, auto­mation system, associated electro-­mechanical equipment, and mechanical auxiliaries, as well as transportation, installation, and commissioning. Completion of the project is scheduled for 2019.
HPP Nam Pung: 
In March 2014, Electricity Generating Authority of Thai­land (EGAT) awarded a contract to ANDRITZ HYDRO for the moder­nization of two 3.15 MW Francis units at the Nam Pung hydropower plant. 
ANDRITZ HYDRO provides design, manufacturing, delivery, installation, and com­missioning of the runner, generator, mechanical auxiliaries, and electrical auxiliary systems.
Commissioning of the last unit is scheduled for April 2017.
Further important orders for ANDRITZ HYDRO were Sirikit 1 (150 MW), Sirikit 2 (150 MW), Sirikit 3 (150 MW), and Bhumibol (192 MW).
In order to increase electricity generation from a sustainable and environmental-friendly resource in the future, the development of small- and medium-scale hydropower plants, as well as the upgrading of existing plants should be encouraged. ANDRITZ HYDRO has the references and experience to support this development.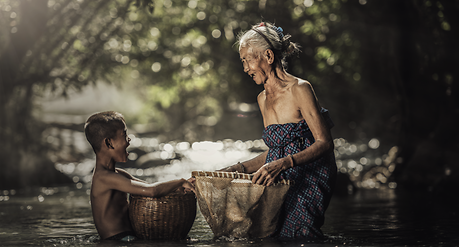 THAILAND FACTS

| | |
| --- | --- |
| 67.73 Mio. | Population |
| 100% | Access to electricity |
| 3,499 MW | Installed hydro capacity |
| 532 MW | Hydro capacity under construction |
| 5% | Share of generation from hydropower |
| 5,400 GWh | Hydro generation |
| 13,564 GWh | Technically feasible hydro generation potential                           |

Hydropower & Dams World Atlas 2015 and The World Bank