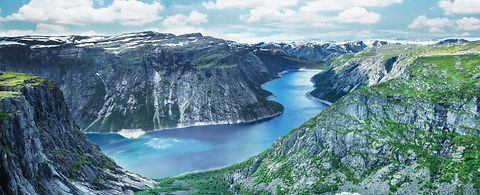 New Test Bench in India - First vertical generator test set-up completed
ANDRITZ HYDRO India has successfully completed its first vertical generator running test at its new workshop test bench.
In mid-2014, ANDRITZ HYDRO India started expanding its vertical test bench with the aim of fulfilling all testing requirements within the committed delivery time. The test bench was designed by ANDRITZ HYDRO engineers and established on time to meet the first generator testing schedule.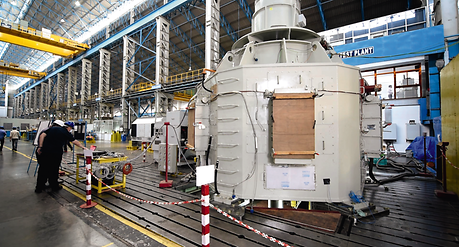 One of the key features of the new test bench was the possibility to perform over-speed tests up to 1,400 rpm. ANDRITZ HYDRO India is now fully equipped to perform running tests up to 35 MVA for generators with both horizontal or vertical shaft orientations.
The first vertical generator order for ANDRITZ HYDRO India was for the Kal hydropower plant, owned by TPSC (India) Private Limited. The contract comprised the supply of one synchronous generator unit.
The generator is designed with all necessary instrumentation including a brushless excitation system and an au- tomatic voltage regulator (THYNE TM 1) to meet the customer specification and IEEE standards.
The testing of the generator for HPP Kal included heat run tests at rated speed, a sudden three-phase short circuit test, and an applied voltage test with the rotor locked in direct and quadrature axis. This generator was also specially tested for damper measurement due to its hybrid pole construction.
ANDRITZ HYDRO India has proven its competence by testing this first vertical generator with all stringent requirements as per standards and is looking forward to new challenges to prove its new workshop test bench.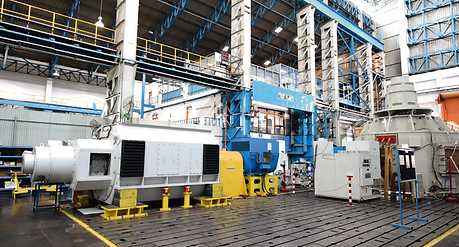 FACTS
| | |
| --- | --- |
| 16.67 kVA   | Output |
| 11 kV | Voltage |
| 50 Hz | Frequency |
| 375 rpm | Speed |