Shaping the future - Become part of ANDRITZ Metals!
At ANDIRTZ Metals, we believe that the foundation of our success lies in the talented and dedicated individuals who make up our team. We are thrilled to welcome you to our Careers Website, where you can explore the exciting opportunities and rewarding careers that await you within our organization.
ANDRITZ Metals is one of the leading global suppliers of solutions for the production and processing of flat carbon steel, stainless steel, and non-ferrous metal strip. We are offering equipment and services for cold rolling, heat treatment, surface finishing, and finishing, punching and deep drawing, and for the regeneration of pickling acids. In addition, Metals supplies turnkey furnace systems for the steel, and aluminum industries, as well as laser and resistance welding, and stamping equipment for the metalworking industry. We are focusing on sustainable solutions, climate protection and conservation of resources on the basis of the well-established environmental-social-governance (ESG) framework. We are building on a broad range of solutions for recycling waste acid and wastewater, reducing CO2 and NO2 emissions, and contributing towards a toxin-free environment.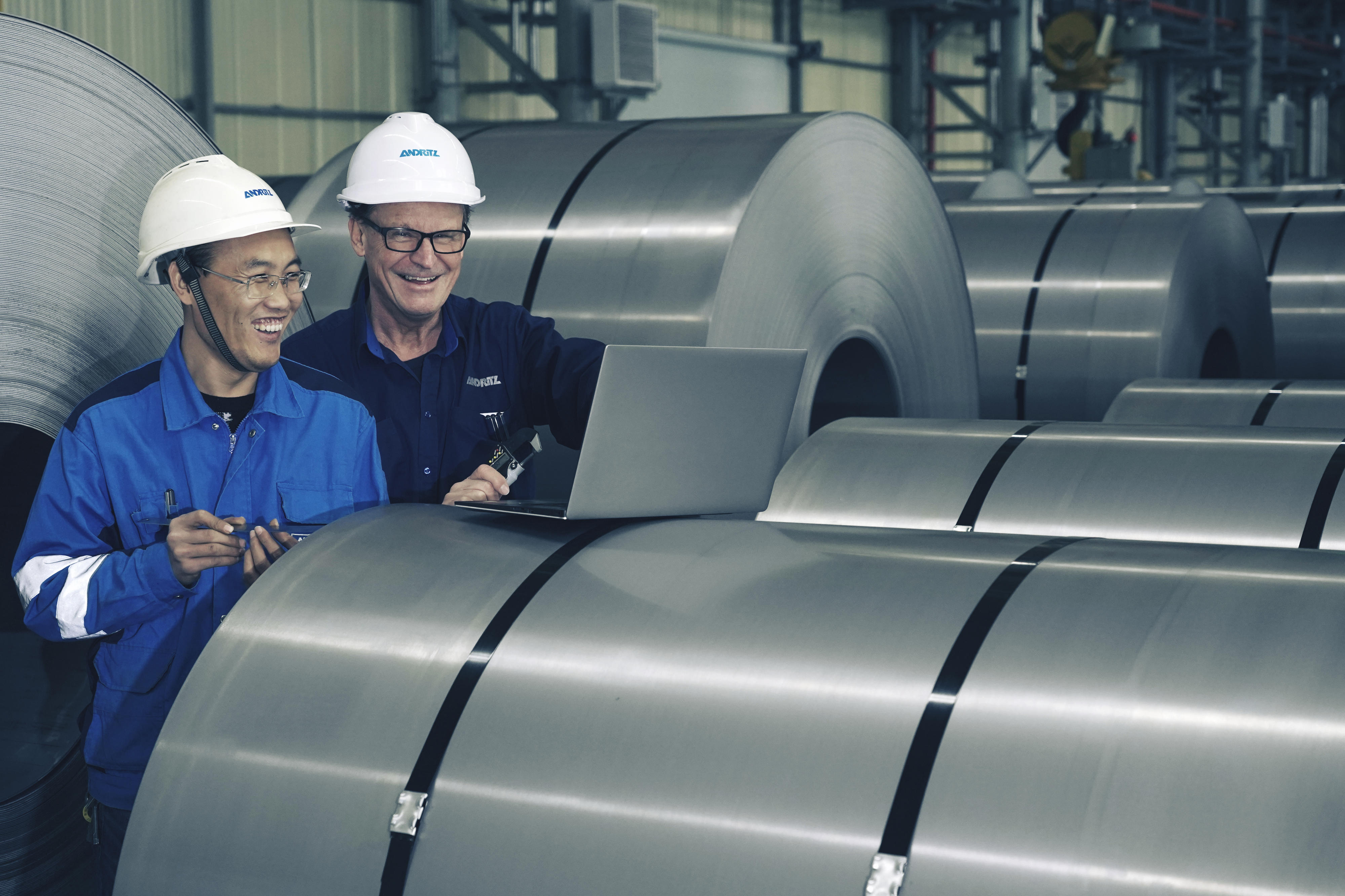 As you navigate through our website, you will discover the various career paths available at ANDIRTZ Metals. We are proud to foster a culture that encourages growth, creativity, and collaboration. Whether you are an experienced professional seeking new challenges or a recent graduate eager to kick-start your career, there is a place for you within our organization. When you join ANDIRTZ Metals, you become part of a global family that values diversity, inclusivity, and a shared vision for a sustainable future.
We look forward to the possibility of having you join our team and contribute to our continued success as we shape the future of the metals industry together.
Our core values guide our behavior and define how we act and what we stand for. ANDRITZ is a global company with a wide and diverse range of employees from all parts of the world and many different cultural backgrounds. What we all share is this set of values and beliefs.
ANDRITZ. Where passion meets career. 
Every day, ANDRITZ continues to deliver successful innovative solutions to our customers globally. Why are we so successful? Because we are passionate and love what we do! We are at the forefront of future engineering technologies, with solutions that ensure the success of our clients in key industries that are shaping the future of the world we live in.
Locations
You can find us in 10+ countries in 23 sites all over the world.