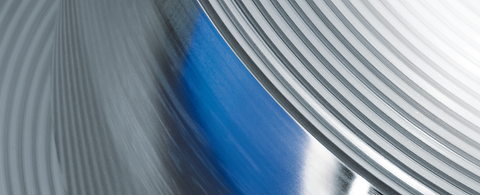 ANDRITZ Metals USA Inc. in Canonsburg
Home of our furnace technology group supporting Bricmont furnace technologies in the aluminum and steel industries. A full complement of project execution and service resources also providing local support for our GROUP projects in the US.
ANDRITZ Metals USA Inc. is a specialist in furnaces for the steel and aluminum industries as well as in galvanizing systems. The US company engineers and constructs furnaces for reheating and melting in batch and continuous operation.
The company was founded in 1966 and provides complete solutions to its clients' needs. From initial engineering studies and analyses, through project management, construction, and commissioning, to training the operators, ANDRITZ Metals USA Inc. covers all aspects of designing and building many types of industrial equipment.

The ANDRITZ Metals USA Inc. vision emphasizes quality as the cornerstone of creating value, thus benefiting customers and employees.

As a member of the ANDRITZ GROUP, ANDRITZ Metals USA Inc. complements the Group's portfolio with its Bricmont and HiTEQ lines. ANDRITZ Metals USA Inc. provides the local connection in North America for all of the ANDRITZ Metals strategic business areas' equipment, and the project management, engineering and service organization participates in all deliveries within North America.
Products for the iron and steel industry
Pusher furnaces
Heat treatment furnaces
Roller hearths (tunnel furnaces)
Continuous strip processing
Walking hearth furnaces
Walking beam furnaces
Rotary hearth furnaces
Batch furnaces
Soaking pits
Products for the aluminum industry
Large round-top melters (tiltable or static)
Large rectangular melters (tiltable or static)
Large-capacity tilting holder furnaces
Alloying holders
Twin-chamber furnaces for recycling
Pusher furnaces
Soaking pits
Annealers
Rotary hearths
Batch log treatment
Vertical quench design
Roller hearths
Strip floating lines
HiTEQ line of furnaces for the foundry and die casting industry
Customized solutions
Training services
Studies and analyses
Environmental services
Controls and automation
Field services
Spare parts
Glass industry services
ANDRITZ Metals USA Inc. engineers and designers apply their knowledge, skills, and experience wherever industrial heat transfer or automation is involved.

Whether in the ferrous and non-ferrous metals industries, or in other sectors such as glass, ANDRITZ Metals USA Inc. – Bricmont Aluminum, Bricmont steel or HiTEQ foundry and die casting equipment make a major contribution to our client's overall productivity and cost-effective operation.
Customer benefits
Broad range of products with state-of-the-art technology
Customized solutions for the layout, manufacture, and supply of turnkey furnace systems, based on long-term experience and continuous developments
Optimization and modernization of existing furnace plants to increase capacity and reduce energy consumption
Close cooperation and long-lasting business relations with customers
ANDRITZ Metals USA Inc. | Canonsburg