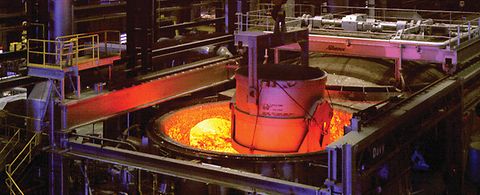 Furnace systems for the aluminum industry
ANDRITZ Metals is a global technology leader with complete process line solutions for your casting facility.
If you are processing solid aluminum, we are your experts for preheat and reheat pushers, pits,car bottoms, auto-batch, fuel fired, or electric furnaces. In retrofitting and rebuilding your existing installation you want to involve an expert. Our project management and engineering teams utilize their qualifications, skills and experiences. Combining our strength in engineerig and rebuilding or upgrading your furnace system with our state of the art project management tools, critical path analyzes ensures that projects are completed on time, on budget, and to your specification.