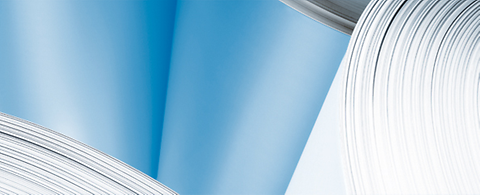 ANDRITZ enters into a strategic partnership on carbon capture for the maritime industry
2023/01/24
Carbon capture technologies are part of ANDRITZ's wider portfolio to support customers in reaching their ESG targets.
International technology group ANDRITZ has entered into a strategic partnership with MISC to develop carbon capture equipment for the maritime industry. The Memorandum of Understanding (MoU) was signed in an official ceremony on January 18, 2023.
"MISC's collaboration with ANDRITZ demonstrates its commitment to providing carbon capture solutions to the maritime industry. We are both global leaders in our respective industries, and this strategic partnership opens up new opportunities to develop solutions in the carbon capture and storage value chain," says Captain Rajalingam Subramaniam, MISC President & Group Chief Executive Officer.
ANDRITZ supplies environmental technologies for the maritime industry, including solutions for exhaust gas cleaning and carbon capture. Recently, a first carbon capture plant was delivered for an application in the cement industry. Collaboration with MISC, a global leader for energy-related maritime solutions and services, will focus on developing and promoting carbon capture parts and equipment as well as engineering, procurement, construction and commissioning of carbon capture systems for applications at sea and on land.
This MoU is part of a larger collaboration initiative to explore carbon capture and storage opportunities in the maritime value chain. Led by MISC, the initiative also involves partnerships with Mitsui & Co. and Samsung Heavy Industries.
"At ANDRITZ, we are constantly striving to expand our portfolio of solutions that help to protect the environment and combat climate change. We are happy and proud to be part of MISC's initiative in developing and offering solutions for carbon capture in the maritime industry," says Harald Reissner, Senior Vice President, ANDRITZ Air Pollution Control.
MISC from Malaysia is a global leader in delivering energy-related maritime solutions and services, with more than 50 years of experience in the maritime industry. They operate a fleet of over 100 owned and chartered-in vessels. MISC is listed on the Main Board of Bursa Malaysia.
- End -
ANDRITZ GROUP
International technology group ANDRITZ offers a broad portfolio of innovative plants, equipment, systems, services and digital solutions for a wide range of industries and end markets. ANDRITZ is a global market leader in all four of its business areas – Pulp & Paper, Metals, Hydro, and Separation. Technological leadership, global presence and sustainability are the cornerstones of the group's strategy, which is focused on long-term profitable growth. The publicly listed group has around 27,900 employees and over 280 locations in more than 40 countries.