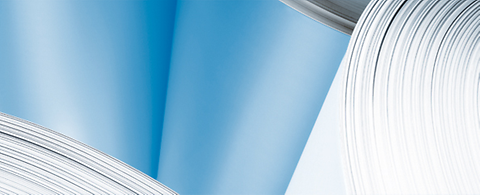 ANDRITZ to supply four high-speed tissue production lines to Bracell SP Celulose Ltda., Brazil
2022/10/04
International technology group ANDRITZ has received an order from Bracell SP Celulose Ltda. to supply four PrimeLineTM W 2000 tissue production lines to its mill located in Lençóis Paulista, São Paulo.
Start-up is scheduled for 2024.
The four tissue machines are of the type PrimeLineTM W 2000, with a design speed of 2,100 m/min and a working width of 5.68 m. They are equipped with fully cantilevered shoe presses for gentle dewatering and easy maintenance and 18 ft. steel Yankees with steam-heated hoods for energy-efficient drying.
The new tissue mill will be self-sufficient in steam and electricity consumption for the drying process, making it one of the tissue mills with the smallest CO2 footprint in the world.
ANDRITZ's scope of supply – on EPC basis including civil construction – includes the stock preparation systems that will process slush pulp from Bracell's own pulp mill, rewinders and roll handling, as well as roll covers, machine clothing, shoe press belts, and additionally more than 100 units of high-efficiency process pumps.
All four plants will be equipped with the Metris X integrated distributed control system (DCS), which ensures optimal plant operation. The combination of advanced data analytics, automatic condition monitoring system with Metris Vibe, integrated high-end advanced process controllers (APCs), artificial machine intelligence (AI), the implementation of digital twins and operator training simulators (OTS) support the rapid commissioning and optimal operation of the plants throughout their life cycle. Assistance in maintenance processes completes the package.
The lines will produce household paper, such as toilet paper, napkins, handkerchiefs, towels and facial tissue. Per Lindblom, Executive Vice President, Bracell, says: "Together with ANDRITZ, we recently started up the largest and greenest continuous cooking line in the world for dissolving pulp. When looking for a reliable full-line partner for our tissue business, ANDRITZ immediately came to mind."
Carlos Gallo, Director Tissue Technology and R&D at ANDRITZ, explains: "Repeat orders like this once again confirm the success and customer benefits of our technologies. The four new lines will enable Bracell to produce high-quality tissue in a sustainable and environmentally friendly way."
Bracell SP Celulose Ltda. is part of the Royal Golden Eagle (RGE) group, which manages world-class companies in the resource-based manufacturing industry. Among them is the Chinese tissue producer Asia Symbol, whose three new ANDRITZ tissue production lines will start up in the next few months.
- End -
ANDRITZ GROUP
International technology group ANDRITZ offers a broad portfolio of innovative plants, equipment, systems, services and digital solutions for a wide range of industries and end markets. ANDRITZ is a global market leader in all four of its business areas – Pulp & Paper, Metals, Hydro, and Separation. Technological leadership, global presence and sustainability are the cornerstones of the group's strategy, which is focused on long-term profitable growth. The publicly listed group has around 27,400 employees and over 280 locations in more than 40 countries.
ANDRITZ PULP & PAPER
ANDRITZ Pulp & Paper provides sustainable technology, automation, and service solutions for the production of all types of pulp, paper, board and tissue. The technologies and services focus on maximum utilization of raw materials, increased production efficiency, lower overall operating costs as well as innovative decarbonization strategies and autonomous plant operation. Boilers for power generation, flue gas cleaning systems, various nonwoven technologies, panelboard (MDF) production systems, as well as recycling and shredding solutions for numerous waste materials also form a part of this business area. State-of-the-art IIoT technologies as part of Metris digitalization solutions complete the comprehensive product offering.