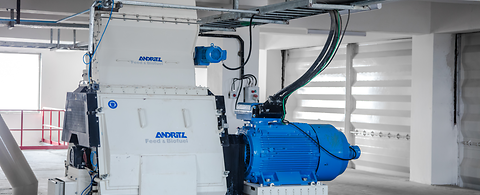 Hammer mills
ANDRITZ Feed and Biofuel offers high-performance hammer mills for optimum size reduction of raw material.
Decades of experience and highly qualified product specialists make us a strong partner in the supply of hammer mills for size reduction. The ANDRITZ range of hammer mills covers the need for extremely fine or coarse grinding at high capacity.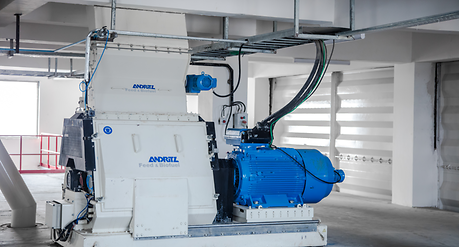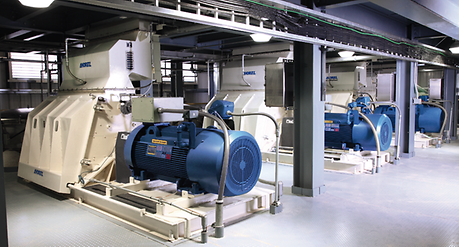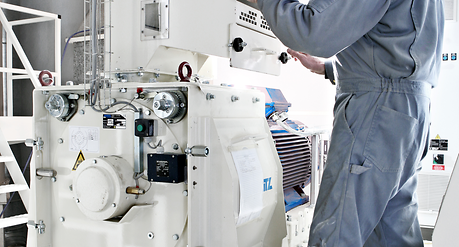 Optimill hammer mill series
The Optimill series consists of hammer mills that can be applied for grinding of raw materials for normal to coarse structured products.
Key features:
Coarse-grained particles – optimum particle size range
Patented closed rotor design – saving up to 20% in energy consumption
Large screen area
1,500-1,800 rpm
Reduced noise level
Multimill hammer mill series
The Multimill series consists of fine-grinding hammer mills. The Multimill is designed with small hammer-to-screen clearance that secures minimum particle size.
Key features:
Optimum particle reduction
Small screen area
Low temperature operation for protection of nutritional value of feed ingredients
Energy-saving closed rotor design
3,000-3,600 rpm
ANDRITZ hammer mill – series 6
The series 6 hammer mill is designed especially for today's demanding application and safety guidelines. It is equipped with high-volume inlet for improved flow with light density materials.
Key features:
Externally reversible inlet baffle (with option to make automatic)
Slotted housing, permitting rotor removal with bearings
Large, sliding doors mounted on cam rollers, offering smooth operation
Inlet that accepts magnetic spout, a separator or rotary pocket feeder
Symmetrical (reversible), dynamically balanced rotor assembly
Four, quick-release, screen-cradle supports
Dual grinding chamber on 48" and 60" wide models
Heavy-duty motor base and motor supports
Replaceable wear plates
Door interlock switches ensuring closure until machine comes to complete stop
Optional vibration switch
Optional grinding chamber temperature sensor
Equipment for grinding units
The grinding process includes:
Feeder
Distributer screw
Separator
Collection bin
Air lock
Aspiration filter
Fan
Operating platform
Pre bin
The right combination of equipment will ensure the required grinding results and create optimum conditions for subsequent process, such as mixing, pelleting, and extrusion.