Cooler
The ANDRITZ counter-flow cooler solutions ensure the correct temperature of pellets prior to storage.
The vertical cooler is suitable for optimum cooling of extruded or pelletized products based on customer applications and preferences. It prepares the the pellets optimally for storage and is one of the cleanest solutions due its discharge system.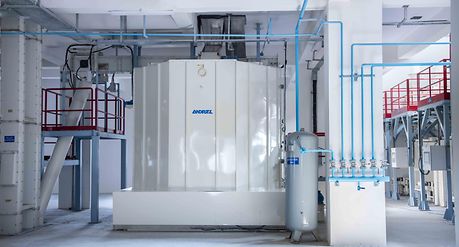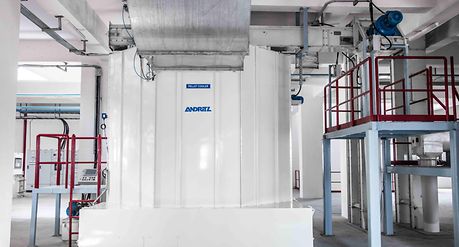 Benefits
Cooling of heat treated materials to ensure proper storage
Counter-flow cooling provide efficient energy transfer
Clean operating conditions
Low maintenance and operational costs
The cooling principle
Prior to storage, pellets are cooled down to an ambient temperature of +5 degrees celcius to obtain the most suitable for storage over both shorter and longer periods of time.