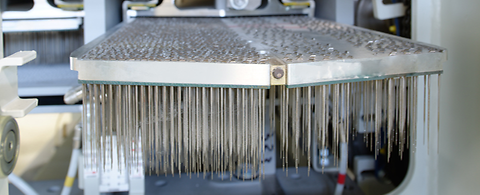 The aXcess needleloom A30

---
The aXcess needleloom A30 benefits from the long experience of ANDRITZ Nonwoven making high speed A50 needlelooms. They have single and double boards set-up, up-stroke as well as down stroke. The A30 offers a variety of punching speeds and working width sizes (up to 5.9 m).
A30 needleloom use the ANDRITZ technology based on oil-lubricated modules to ensure long term reliability and low maintenance requirements. The patented guiding piston design requires much lower horizontal stress than all other conventional designs. Needle board patterns have been adapted for optimum visual appearance and high versatility throughout wide ranges of advance pitch.