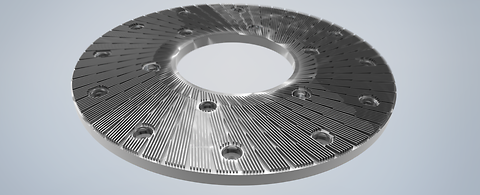 Durabond refiner plates
Raising the bar in refiner plate technology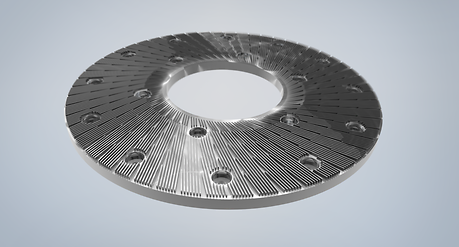 The Challenge
For any new production method of refiner plates to be worthy of consideration, the capabilities of current production methods must be exceeded by delivering the following improvements:
Tightly controlled, highly consistent bar height
Highest bar height to bar width ratios for long service life especially for narrow bar & groove designs
Use of new materials achieving highest toughness and wear resistance combinations
Smooth groove surfaces
Safe and easy installation of refiner plates through new minimum weight design concepts
Maximum balance quality due to minimum weight differences between segments
The Solution: Durabond and durabond light refiner plates
We disassociate the materials for the bars from the rest of the segment. This allows the use of new materials (i.e. work hardened steel) and new construction methods to compose a final product of:
minimum weight
highest toughness
high precision
highest sturdiness & strength
Durabond: 12"– 26" rotor
For disc refiners from 12" - 26" rotor size, ANDRITZ offers refining segments produced in their regular shape, because segments for refiners of this size are comparatively small and light.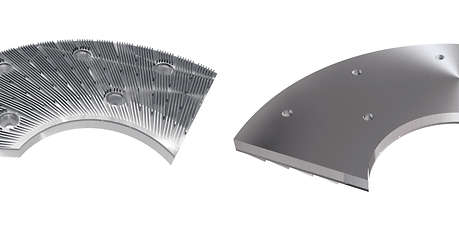 Durabond light: 30"– 54
Refining segments for refiners of sizes bigger than 26" increase in size and weight, and make plate installation increasingly demanding and difficult. Consequently ANDRITZ developed a concept applying the Durabond production method to a multiple segment solution – Durabond light. In order to make plate installation safe and fast we reduced segment weight below 20 pounds. ANDRITZ Durabond light segments are mounted on a base plate delivered with the first installation. In order to further speed up installation, Durabond light segments come with preinstalled bolts and a special tool – never has changing plates been easier and safer.