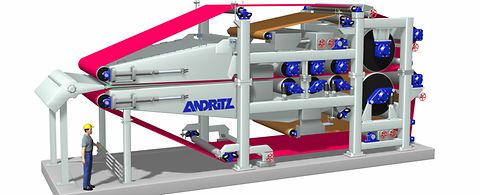 Fiber board dewatering systems for high fiber board quality
ANDRITZ is one of the leading suppliers for the fiber board, wall board, insulation board, and panel board industry.
ANDRITZ is producing state-of-the-art fiber board dewatering presses and has completed several successful fiber board dewatering projects.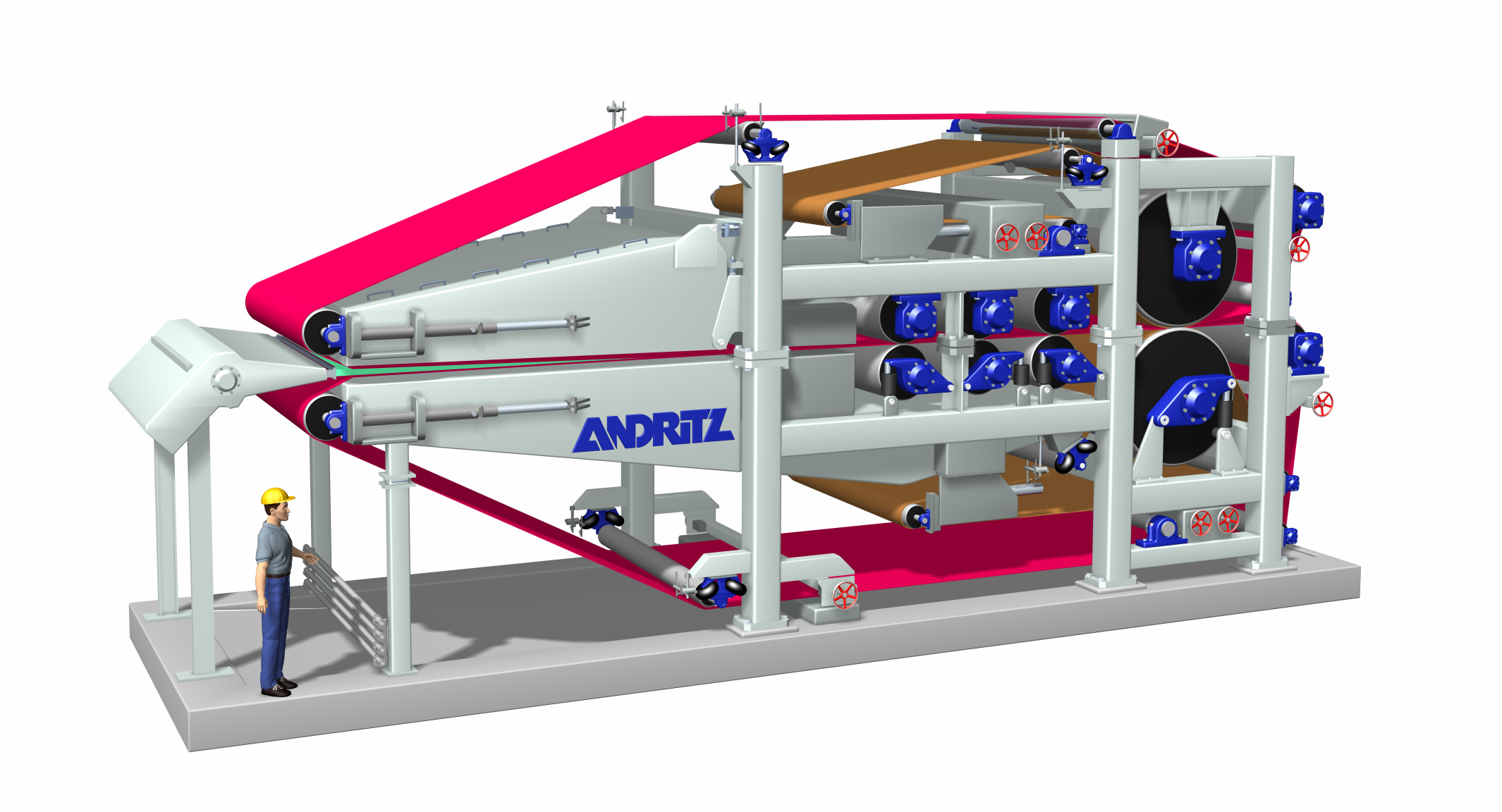 Advantages of the ANDRITZ fiber board press
Simple to operate
Excellent sheet formation (high surface quality, no two-sidedness)
Gentle and even dewatering
High dry content, even with low-density soft fiber board
Compact design
No vacuum required for dewatering, thus lower energy consumption
Fiber board and insulation board is usually manufactured in a wet fiber board process. The slaps from the saw mills are chipped and sorted to wood species and wood age. According to the product, the chips will be mixed, soaked, and refined. After refining, the pulp is stored in tanks for further dilution to get the right consistency for fiber board dewatering. All wet boards (fiber board, insulation board, panel board) are cut to a certain length for feeding the dryer. The heat developed during refining is used for drying of the fiber board product after dewatering.
Wall board and fiber board
The wet sheets a pressed in a heating press using the steam from a power boiler and from the reefing process. These products allow for a caliper up to 8 mm at a density of 950–1000 kg/m³.
Insulation board
Several sheets are stacked over each other and fed into the dryer. No additional pressing is required to obtain the final product. The energy for drying is coming from the heat recovery of the refiner stage. Final products are in a density range of 125–300 kg/m³.