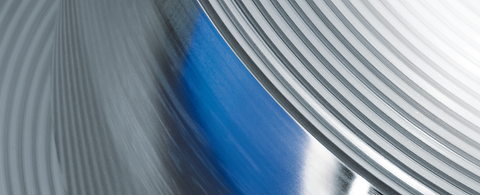 Comprehensive Life Cycle Service
Throughout the lifetime of an asset, ANDRITZ METALS provides spare parts, field services, optimization and training as well as system upgrades and improvements, maintenance studies and contracts.
ANDRITZ METALS provides a wide range of sales services and sales support to facilitate proper investment decisions.

Together with in-house experts, our customers find the right solution for their market requirements. Well-proven technology on the one hand meets new approaches and enhanced technologies on the other hand – this evolution results in products with upgraded performance, higher quality, and better production rates. High-end equipment with high efficiency rates and low losses, in combination with intelligent program solutions, result in energy optimization in ANDRITZ METALS plants. The right design for energy-consuming equipment by installing regenerative technology, power factor optimization, and power peak minimization result in the optimum output.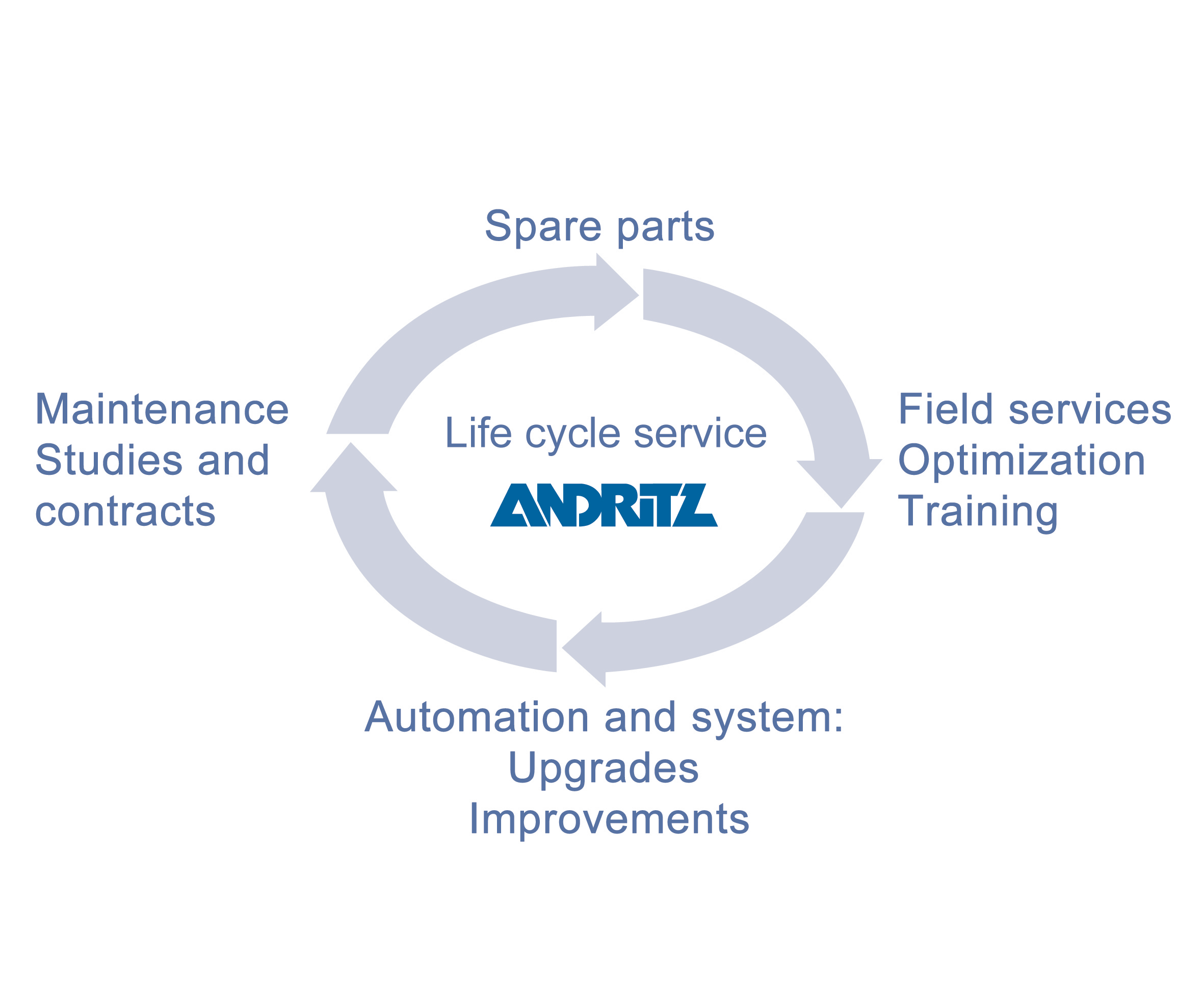 Spare parts
Our products and systems are designed for use in industrial environments, where a high level of availability is essential. By using high-end equipment and intensive product standardization, we ensure high availability and reduce spare part handling right from the outset.

Whenever spare parts are needed, ANDRITZ METALS assists from the purchase phase up to installation and restart.
Repair/field service
Our worldwide network of highly qualified engineers is our customers' guarantee for fast service. With our field service, which is an important pre-condition for ensuring the availability of our machines and systems, we offer all possible services, from start-up and maintenance, to fault clearance and service contact.
Training
Training programs are designed to enable our customers to operate and maintain equipment at peak performance. Designed to provide practical experience enhanced by hands-on training, classes are given by engineers and field service professionals who have an intimate knowledge of the equipment, processes, and systems.
Upgrade and retrofit
ANDRITZ METALS products can often be upgraded to the latest software or hardware to improve the performance of the application.

ANDRITZ METALS products can be modernized economically by retrofitting the latest technology to improve performance of the application. As a result of the modernization work, upgraded equipment directly increases production performance, reliability, and operator safety. Upgrades range from software updates to replacing older/obsolete technology with modern power semiconductor technology. Thanks to our many years of experience with revamping projects, our modernization planning and management guarantee short production stops and fast start-ups.

Upgrade projects need long-term experience with the respective equipment. Reuse or renew, keep or relocate? Teams with interdisciplinary understanding evaluate the best solutions for revamps.
Operation and maintenance
From maintenance assessments, preventive maintenance and reconditioning, to spare parts and repairs on-site or within its workshops, ANDRITZ METALS offers all options in order to keep our customers' processes operational.
Predictive maintenance and condition monitoring
ANDRITZ METALS has developed its own Advanced Condition Diagnostics (ACD) system to monitor and predict the condition of parts and machinery. This system is based on acoustic emission (AE).

Faults can be detected sooner if parts and equipment are monitored. Down-time is easier to schedule,while maintenance stops can be extended and are easier to manage.