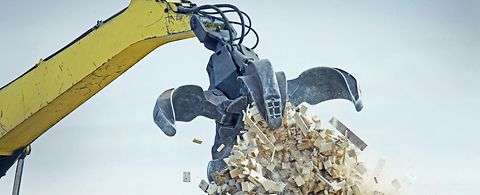 Recycling of wood waste
Potential wood waste markets include feedstock for composite materials, fuel for energy generation, animal bedding, and soil amendments. Due to the bulk, the recycled material is generally processed locally so that it does not have to be transported over long distances. The ADuro P and ADuro U shredders are superior multi-talents at work and handle bulky wood waste inputs easily.
Wood waste such as offcuts, veneers, boards from demolition projects, construction sites, and timber processing operations can be effectively processed with ANDRITZ shredding technology. The slowly rotating ADuro P and ADuro U shredders can process large quantities of wood and even huge logs into manageable sizes (10 to 200 mm). The output size is determined by the screen choice.
A hydraulic pusher feeds the wood waste to a special knife geometry that is easily optimized for the type of input material. The rugged shredder technology provides perfect continuous cutting and high throughput up to 50 t/h. The ADuro F can be used to mill down the pre-cut wood further, to just a few millimeters in size.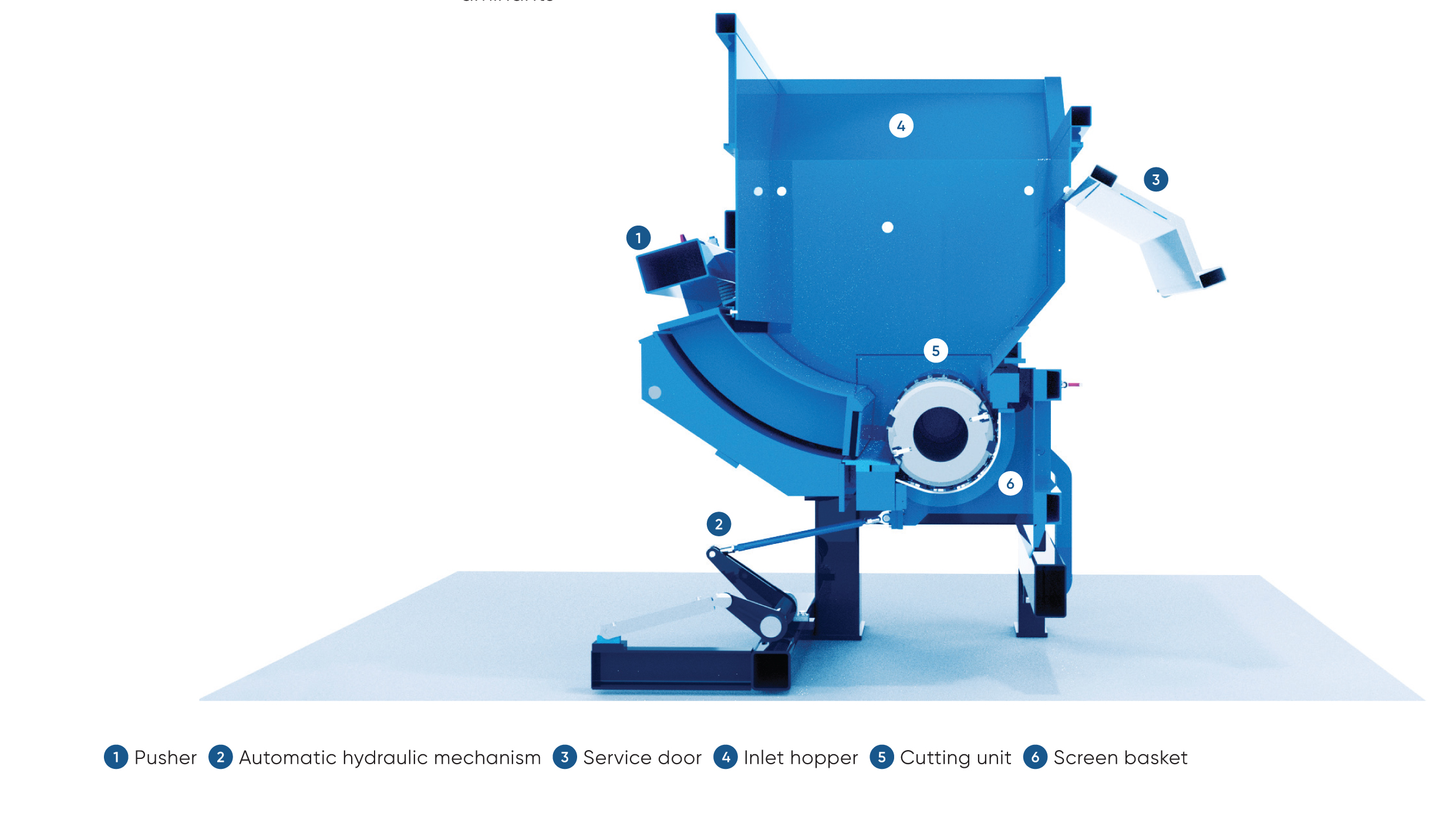 Input
Offcuts
Veneers
Boards
Panelboard
Saw mill waste
Demolition/construction wood

Output
Wood particles of defined size (10 to 200 mm) for composites, fuels, etc. 
Benefits: wood waste
Heavy-duty construction for reliability and availability
High-capacity throughput (up to 50 t/h)
Large inlet hopper
Feed and pusher system avoids material extraction
Dependable, innovative continuous cutting system
Knife geometry easily adjusted for various input materials
Quick and easy access for maintenance
Reject hatch makes cleaning of the cutting area easy
Automatic security lockout
Insensitive to impurities and contaminants
Optimized protection clutch