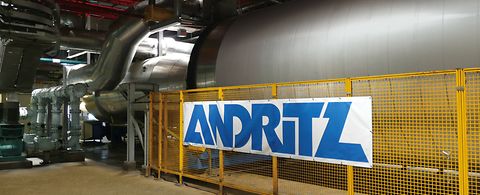 ANDRITZ Drum drying system DDS
Drying and granulating municipal and industrial sludges
The ANDRITZ drum drying system, DDS, dries and granulates different types of municipal, industrial, and agricultural sludges. The dewatered sludge is granulated in a mixer tailored to the application. It is then dried in the triple-pass drum (three concentric cylinders revolving around a joint axis) in a convective drying process to < 10% residual moisture. The sludge is conveyed pneumatically by the stream of hot gases, ensuring an evenly dried, pasteurized product.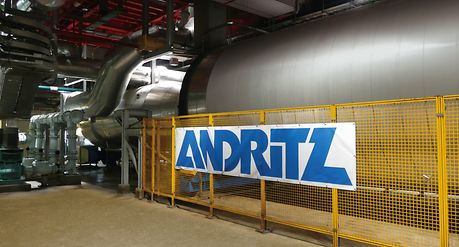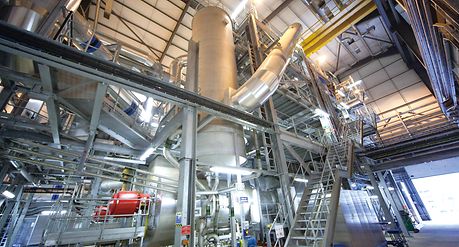 A final product of high quality
The ANDRITZ triple-pass drum, where the sludge is dried by convection, ensures that the final product is of high quality:
Homogenous and stable
Dust-free
Low odor, pathogen-free
Product dryness 90-95% DS
Maximum plant safety
The DDS process offers a comprehensive safety concept consisting of primary and secondary measures:
Avoidance of explosive atmospheres
Avoidance of ignition sources
Explosion suppression systems
The plant design conforms to EU machinery directive 2006/42/EC and ATEX directive 94/9/EC.
Use of secondary energy
The DDS system can utilize secondary energy sources, such as:
Engine exhaust gas
Turbine exhaust gas
Flue gas from incineration processes
Worldwide success
ANDRITZ DDS is the product of 30 years of experience. Reference plants worldwide prove its versatility and reliability.
Stable, sturdy system
The advanced temperature control system allows plants to function automatically and operators to adapt to the differences in incoming sludges.
Profits
A final class "A" product which can be put to safe, economic use
Low operating costs
Ease of operation
Low off-gas volume due to closed air circuit
Proven safety system
Flexible service on site and by modem
In-house designs and customized control systems