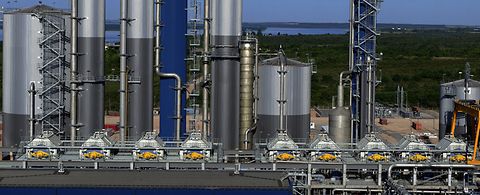 ANDRITZ DD-Washer™
Superior washing, globally preferred and proven
The key benefits of the ANDRITZ DD-Washer™ drum displacer washer are its low operating costs, low emissions, and extremely high washing efficiency in a design that offers a flexible number of displacement washing stages in a single unit. With almost 400 washers currently in operation all around the world,  its proven multi-stage washing efficiency is clearly preferred for brownstock, post-oxygen and bleaching washing.
Efficient washing without mechanical pressing
The ANDRITZ DD-Washer drum displacer washer provides superior washing while being extremely gentle to fibers since no mechanical pressing is required for washing. It can be flexibly configured with from one to four displacement washing stages in a single unit, which greatly simplifies mill layouts and plant efficiency.
An innovative design which allows the use of fractional filtrates reduces the amount of chemicals required for oxygen delignification and bleaching. With a single motor and no energy utilized for mechanical pressing, it is extremely energy efficient. Countercurrent washing allows reuse of water – lowering consumption and sending less effluent to the treatment plant.
Increased throughput
Recent innovations to the pulp and filtrate hydraulics increase throughput: the largest DD-Washer drum displacer washer in operation today is 6,250 t/d – more than 150 times the capacity than when the washer was introduced in 1983.
Continuous improvement
The DD-Washer design has been through at least five generations of major change and development since the first one installed in the 80s, whilst keeping its main attributes of multi-stage washing in a compact design. Although the latest DD-Washer PLUS generation may look similar to the first generations on the outside, improvements over the years on the inside include a raft of adaptations and additions. The improvements and additions implemented to the latest DD-Washer generation bring huge savings in chemicals, water, and energy. It is now available in a bigger size, is more efficient, uses less energy, and at the same time is able to handle a higher capacity, compared to earlier generations of the same size.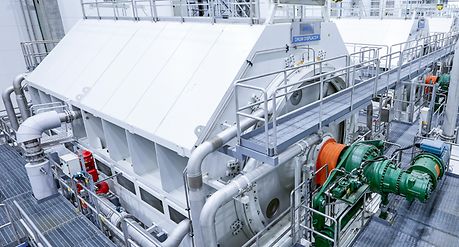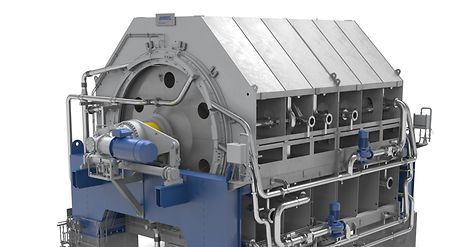 Celebrating the 400th DD-Washer
The first DD-Washer drum displacer washer was delivered in 1983. Since then, it has been one of the most important items in our fiberline portfolio, and is now a common sight in pulp mills all around the world. In 2021 we achieved yet another milestone when we sold our 400th DD-Washer drum displacement washer to Klabin's pulp mill in Ortigueira, Paraná, Brazil.