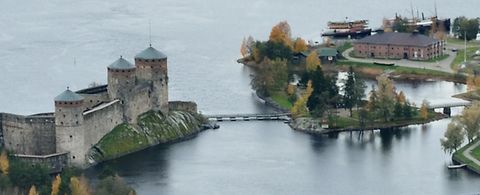 ANDRITZ Savonlinna Works Oy, Savonlinna, Finland
ANDRITZ Savonlinna Works Oy is a workshop located in Savonlinna, Finland. The company supplies equipment, machinery and services for the worldwide pulp and paper industry.
Workshop production at ANDRITZ Savonlinna Works is based on a thorough mastery of the complete production process, including the planning, procurement, logistics, manufacturing, quality assurance, installation and erection, as well as on-going services.
Together with our customers we find solutions for even the most complex technical and logistical challenges.
Our staff works in multi-skilled teams to deliver products and services from the planning stage to installation in a customer's plant. With decades of experience in utilizing different steel grades and machining complex castings and forgings we are empowered to seek out the most cost-effective and enduring solutions.
Our main products are DD-Washers, drum filters, disc filters, cooking equipment, pressure vessels and screens with the delivery scope from a single spare part to a wide range of equipment and machinery for fiber line projects.
Additionally we offer various services, such as maintenance and repairs, upgrades and modernizations, shutdown services, installation and erection services, and management of large rebuild and installation projects from the planning phase to start-up.
ANDRITZ Savonlinna Works Oy | Savonlinna